HBO's Fahrenheit 451 (Teaser Trailer)
Seit letztes Jahr April ist bekannt, dass HBO an einer Neuverfilmung von Ray Bradbury's Roman Fahrenheit 451 werkelt. Der erste Teaser begeistert nicht wirklich.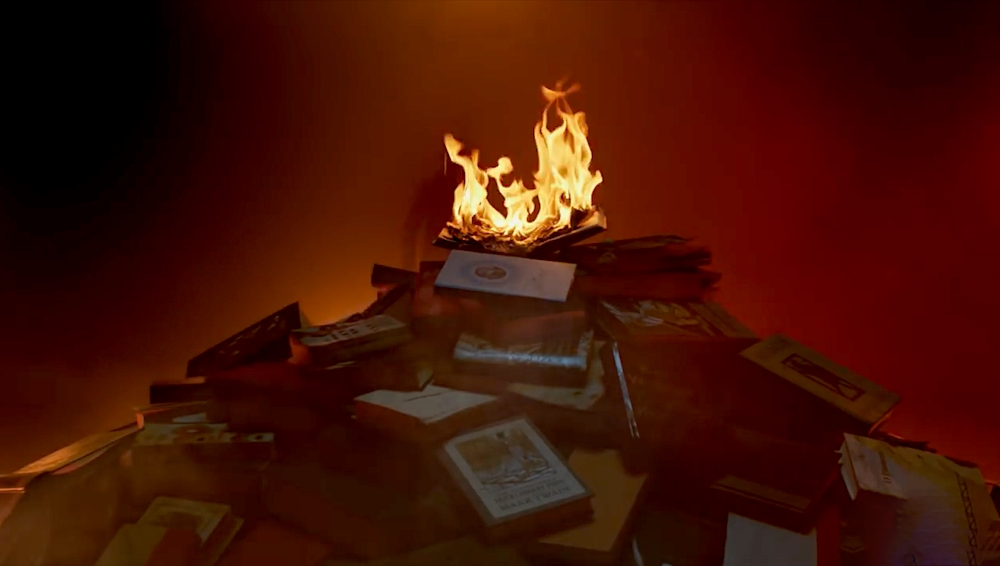 14.01.2018
Damals hatte ich ja schon vermutet, dass der Film vermutlich ganz anders wird als der Novelle Vague Klassiker mit Oscar Werner und  das anders aber natürlich nicht gleichzusetzen ist mit "schlechter werden".
Hier also ein erster Teaser und was soll ich sagen? Der gewählte Song zur Sound-Untermalung könnte kaum ungeeigneter sein und der Future-Feuerwehrmann passt einfach irgendwie nicht in die Szene.
Bücher als Schlüssel zu Wissen, als Quell neuer Erkenntnisse und als Keim gesellschaftsverändernder Revolten sind wenn nicht abgelöst, heute zumindest stark durch das Internet konterkariert. Das muss sich meiner Meinung nach im "Look & Feel" einer Neuauflage des Stoffes wiederfinden, sonst wird es schlicht unglaubwürdig.
Ich hoffe, der Film hat ein Gespür dafür oder ist am Ende einfach doch ein bisschen mehr "retro" als es jetzt den Anschein macht. Und bitte, überlegt euch was besseres für den Score.
HBO Films presents Fahrenheit 451. In a terrifying care-free future, a young man, Guy Montag, whose job as a fireman is to burn all books, questions his actions after meeting a young girl…and begins to rebel against society. Starring Michael B. Jordan, and Michael Shannon. Coming Soon.
Fahrenheit 451 (2018) | Teaser Trailer | HBO