Last Christmas/Angel of Death
Mein Ziel ist es Euch jeden Tag, bis zum Baumfest einen 'geekiges' Weihnachtsprodukt oder ein besinnliches X-Mas Netzfundstück zu präsentieren. Es ist also alles so wie immer, nur eben mit Weihnachten. Willkommen zum Geek-Advent 2019 ??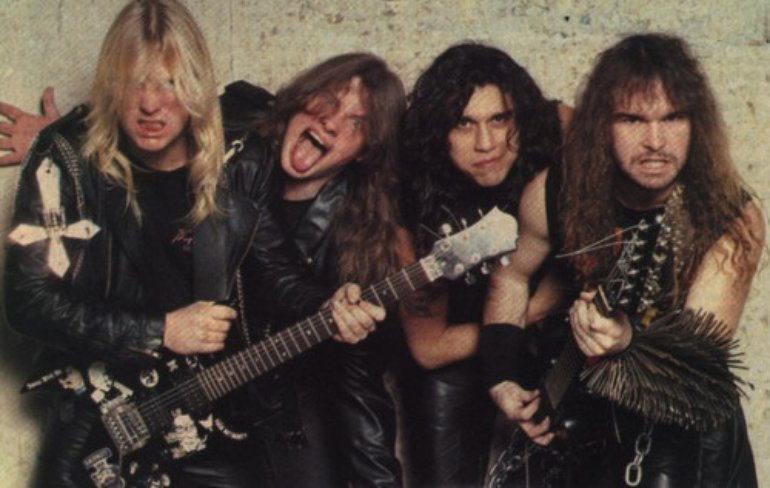 ??? Türchen 24:???
24.12.2019
Feliz Navidad,
ok das heißt es erst morgen, aber es wird Zeit den Geek Advent 2019 zu einem würdigen Abschluss zu bringen. Bevor wir aber das letzte Türchen des Jahres aufstoßen noch ein schnell paar Stats:
Von 24 Türchen waren es in diesem Jahr insgesamt 8 kaufbare Gadgets, die ich hier präsentiert habe und ganze 10 haben sich mit geekiger Weihnachtsmusik beschäftigt. Kein Adventskalender kommt an den üblichen Verdächtigen vorbei, zu denen auch hier "Home Alone" (1 Post), "All i want for Christmas is You" (1 Post)  "Die Hard" (2 Posts) und natürlich Last Christmas (ebenfalls 2 Posts) gehören.
Wer jetzt fleißig die Zählfinger gezückt hat, sollte bemerkt haben, dass es also noch keinen Sieger gibt, was die Post-Anzahl angeht und ich hatte länger überlegt ob es nicht einfach so bleiben soll, der Harmonie wegen. Selbstverständlich kommt das aber nicht in die Tüte, schließlich geht es hier um den Titel "Xmas König des Internets"!
Also "Last Christmas'" oder "Die Hard?
So viel ist sicher, beide hätten den Titel verdient. Andererseits führten wirklich alle Wege die ich noch übrig hatte irgendwann zu diesem Wham!/Slayer Mashup, dass "Last Christmas" auf sehr besinnliche Weise mit Slayer's "Reign in Blood" Track "Angel of Death" verheiratet. Wer könnte da wiederstehen?
Bevor ich Euch also in eine besinnliche (Trash-Metal) Weihnacht entlasse, bleibt mir nur noch Danke zu sagen, für alle die den Geek Advent 2019 verfolgt, geteilt und hoffentlich genossen haben.
Fortsetzung folgt dann im kommenden Jahrzehnt. ?
SLAYER WHAM MASHUP ! LAST CHRISTMAS / ANGEL OF DEATH
*** Belong to the cool Kids! It's Easy: Follow this Blog on Social Media like Twitter, Snapchat or Instagram for more Content of from Zwentner.com & about my Life ***