Beeindruckender Kurzfilm von Gabe Michael, der 90er retro Ästhetik und Vaporwave Symbolismus mit der durchkapitalisierten Einsamkeit  digitaler Vernetzung von heute in einem dystopischen Setting verschmilzt.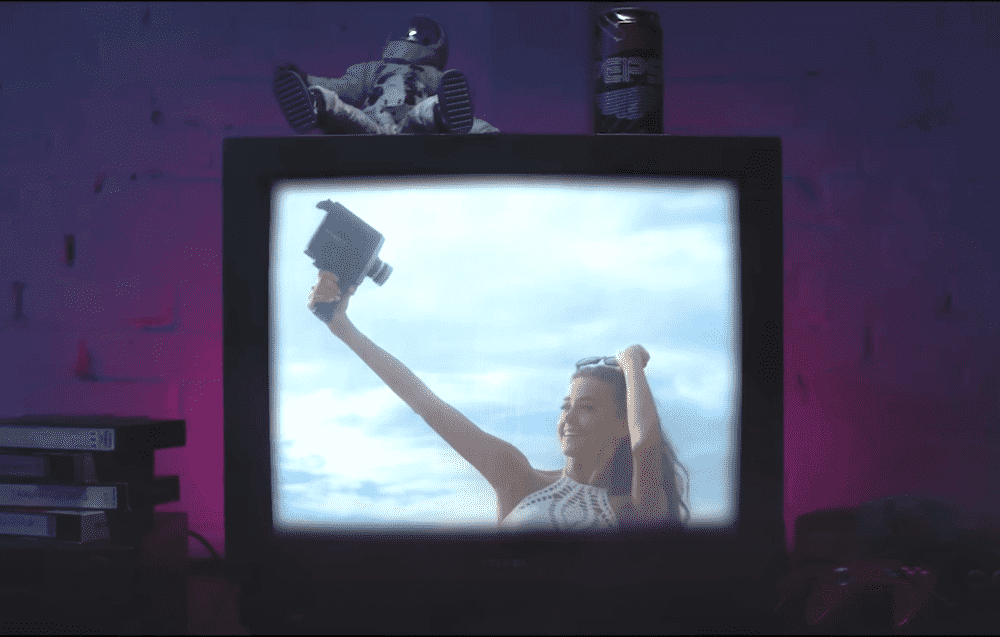 09.02.2023
Das Ganze spielt sich in einer Realität ab in dem es den Menschen nur noch erlaubt ist das Haus zu verlassen, wenn sie gerade genügend "Likes" auf dem Konto haben. Dazu werden sie angehalten so viel Content wie nur möglich zu erschaffen und zu posten.
Der Protagonist ist dabei nicht sehr erfolgreich und uninspiriert, bis er sich selbst neben einer unbekannten Schönheit im Fernsehen entdeckt.
Gabe Michal hat den Film mit sehr begrenzten Mitteln realisiert und dazu auch noch ein kleines Making-of ins Netz gestellt. Sehr interessant und insgesamt alles wirklich gelungen.
The world of Midnight Television combines nostalgia of 1980s, the days of emerging tech and internet of the 1990s and hollowing loneliness of the internet culture of today. Our hero, Asher, sits at the epicenter of all three batteling for future that was seemingly promised, but never came to be.
Sci-Fi Short Film "Midnight Television" | DUST
*** Belong to the cool Kids! It's Easy: Follow this Blog on Twitter, experience ZWENTNERS's Life on Instagram and listen to our Podcast about Vinyl ***