Leute zu 'rickrollen' wird in diesen Tagen auch nicht einfacher. Warum also nicht eine kleine Prise mehr Verwirrung in den 'rickroll' Alltag rieseln lassen.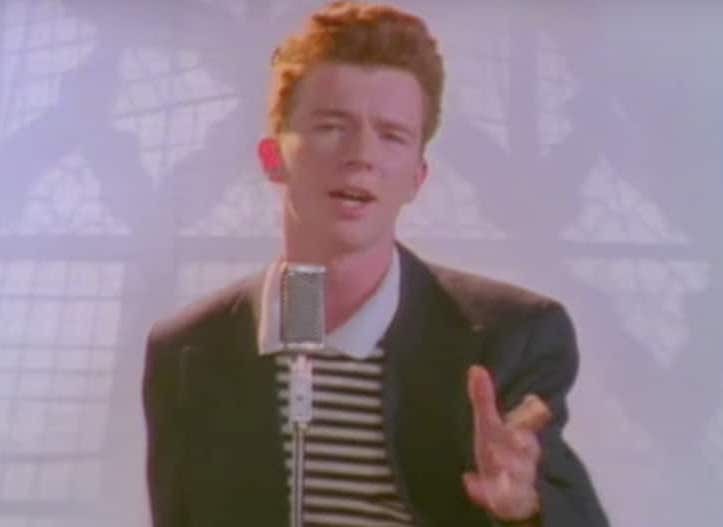 15.11.2021
Zum Beispiel in dem man geshortete URL's an seine Freunde verschickt, hinter denen sich beim draufklicken in 50% der Fälle der echte Link öffnet und zur anderen Hälfte eine wonniger 'rickroll' wartet. Das gute ist, das jeder Empfänger das 'rickrolling maximal ein mal erfährt  und somit vielleicht denkt er halluziniert.
Sich austauschende Link-Empfänger sollten zudem ins Diskutieren kommen, vor allem wenn der Link für die Rezipienten interessant war. Durch diesen einfachen Twist macht 'Rickrollen' plötzlich wieder Spaß, großartig oder?
Each time a user clicks on your generated link, there is a 50% chance that they will be rickrolled (or whatever probability you defined).However, once someone has been rickrolled by a particular link, they will not be rickrolled by that link again during the same browser session if they click on it again.
(via)
*** Belong to the cool Kids! It's Easy: Follow this Blog on Twitter, experience ZWENTNERS's Life on Instagram and listen to our Podcast about Vinyl ***