Sealed Chrono Trigger found
Chris Thompson aus Nebraska hat die Zugriff auf ca. 27 Jahre eingelagerte und original Verpackte SNES und Mega Drive Games eines ehemaligen Geschäftes für Videospiele erlangt. Neben vielen Schätzen mit dabei: Ein eingeschweißtes Exemplar von Chrono Trigger.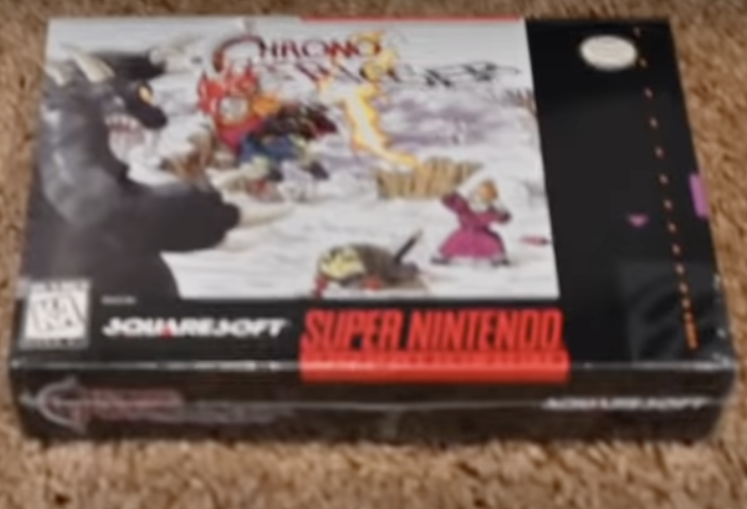 22.02.2022
Der crappy clip, den er mit deinem Kumpel ins Netz gestellt hat ist qualitativ wahrlich keine Augenweide. Doch was die Dudes da in de Kamera halten ist kaum zu glauben:
Nagelneue Kopien von Mortal Kombat II, Turtles in Time, Final Fantasy III, Castlevania Bloodlines, Breathe of Fire 2 und weiteren. Und eben auch ein noch eingeschweißtes Chrono Trigger.
Die Sammlung soll nun geschätzt werden. Ein Wert von mehreren hunderttausend Dollar sollten hier aber mindestens drin sein. Wer diese Geschichte weiter verfolgen möchte kann Thompson auf Twitter folgen. Besseres Videomaterial soll dann auch bald nachgelegt werden.
When a Nebraska video game store closed in the mid 1990's its inventory was packed up and placed in storage. 27 years later, when this video game archive is rediscovered, Gameroom went to investigate. What we discovered was unbelievable. The collection includes hundreds factory sealed SNES, Sega Genesis, Saturn, 3DO, and Sega CD games.
Video Game Store Closes mid 90s Inventory Found Years Later Factory Sealed SNES Sega Genesis Saturn
(via kotaku)
*** Belong to the cool Kids! It's Easy: Follow this Blog on Twitter, experience ZWENTNERS's Life on Instagram and listen to our Podcast about Vinyl ***