Steve Ballmer sells Windows 1.0
Im Jahr 1986 als der Unternehmer und Investor Steve Ballmer noch CEO von Microsoft war, nahm er dieses, nur für firmeninterne Zwecke bestimmte Motivations-Video für den Verkauf der allerersten Windows Version auf.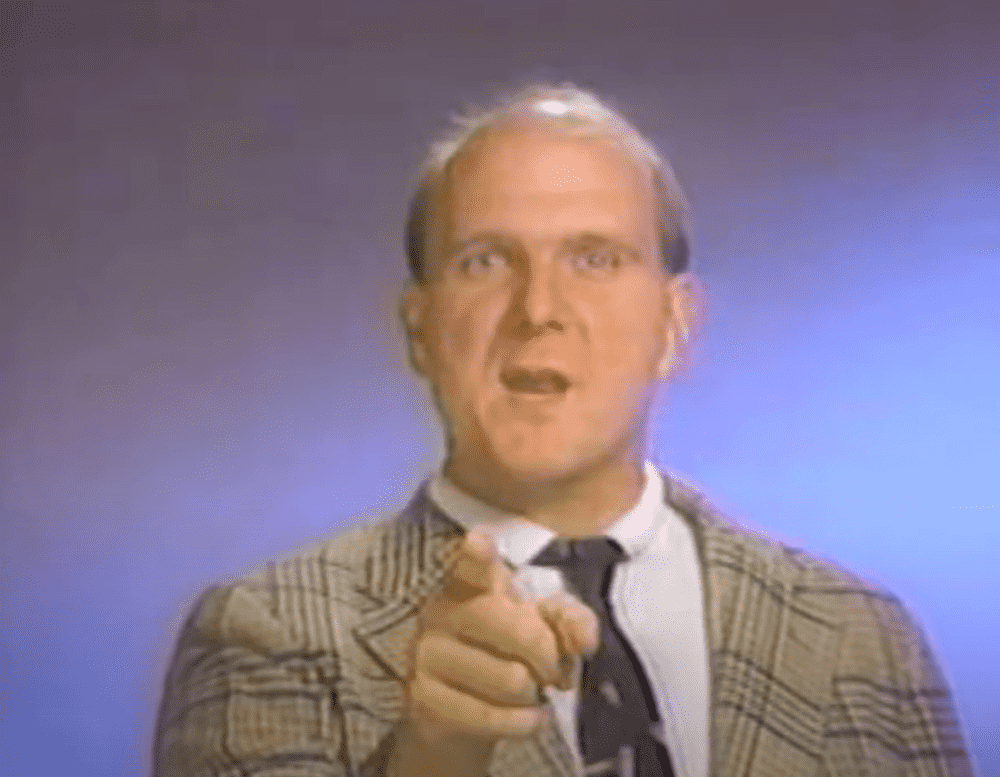 04.10.2023
Inzwischen längst ein retro Klassiker im Internet, also kein Grund es sich nicht hier rein zu kleben, besonders in HQ mit 60FPS ;)
This is the famous Windows 1.0 parody advertisement shown internally at Microsoft, now in glorious 60FPS and high-quality audio! Surreal to think this was only previously available in a highly compressed form for over a decade.
Windows 1.0 with Steve Ballmer (1986) (HQ, 60FPS)
*** Belong to the cool Kids! It's Easy: Follow this Blog on Twitter, experience ZWENTNERS's Life on Instagram and listen to our Podcast about Vinyl ***