The great Soundtrack to PS1's obscure Balloon-Flight Simulation 'Kaze no Notam' comes to Vinyl
Kaze no Notam 風のノータム oder auch Notam of Wind erschien 1997 für Sony's erste PlayStation und ist eines dieser artsy Indiegame-Projekte über die man noch zwanzig Jahre später spricht. Den ebenfalls sehr experimentellen Score würde man heute in Vaporwave-Ecke schieben und er erschient jetzt auf Vinyl.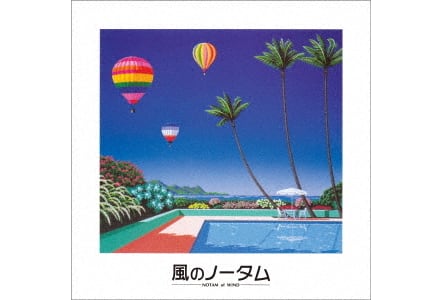 29.12.2022
In der Ballon-Simulation von ARTDING (die Original Website ist sogar noch online) hat man wenig Einfluss auf das Spielgeschehen, ausser dass man eben den Ballon befeuern kann. Ansonsten ist man völlig von den Winden abhängig, genauso wie im echten Leben als Heißluftballon-Fahrer.
Trotzdem kann man wenn man will ein paar Aufgaben lösen, wie bspw. ein besonderes großes Dreieck fliegen oder Ähnliches. Ist aber auch eigentlich komplett egal, wenn man auch durch seinerzeit grandiose 3D Landscapes treiben kann und dabei den wirklich entspannten Tunes des Games lauschen kann.
Man könnte die Musik als Vaporwave bezeichnen aber aus einer Zeit in der es das Subgenre überhaupt noch nicht gab. Großartig ist übrigens auch das Cover-Art, selbstverständlich interpretiert von Hiroshi Nagai.
Wer das Teil sein eigen nennen möchte, kommt aber um einen Japan-Import nicht drumrum. Die Konditionen nach GER sind aber durchaus Fair zu bezeichnen :)
UPDATE:
Inzwischen kann man den Soundtrack bei den Leuten von Blackscreen Records in Köln bestellen. Probs an euch dafür!
PlayStation - Kaze no Notam (1997)
*** Belong to the cool Kids! It's Easy: Follow this Blog on Twitter, experience ZWENTNERS's Life on Instagram and listen to our Podcast about Vinyl ***