Unterbrecht was ihr gerade tut und installiert die 'Corona Warn App'
Seit heute ist sie da: Die 'Corona Warn App'. Ob ihr darauf gewartet habt oder nicht, installiert sie jetzt! Es gibt keinen Grund damit zu warten.
16.06.2020
Warum? Weil ihr so mit nur einem Wisch mehr tun könnt um Infektionsketten zu unterbrechen. So können wir alle ein besseres Leben führen bis der Impfstoff hoffentlich irgendwann da ist.
Ich verliere mich jetzt nicht in Details. Es gibt unzählige gute Informationsquellen. Ans Herz legen möchte ich euch die neueste (heute zum Start erschienene) Folge des UKW Podcast, in der Tim Pritlove mit zwei an der Entwicklung beteiligten Programmieren von SAP spricht. Hier bleibt eigentlich keine Frage offen.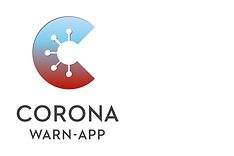 Was ich aber defintiv noch hier tun will, ist mit ein paar Mythen um das Projekt aufzuräumen, einfach weil ich diese bis heute noch von Leuten höre, mit denen ich in der letzten Zeit über die Corona Warn App gesprochen habe:
1. 
Die App spioniert niemals eure Daten aus. Das kann sie gar nicht, denn sie funktioniert dezentral und kryptographisch. Das nachzulesen und zu verstehen ist einfach. Nehmt euch dafür fünf Minuten Zeit, wenn ihr Zweifel habt.
2.
Ja, Bluetooth ist immer angeschaltet, wenn ihr das 'Contact Tracing' aktiviert. Doch um es deutlich zu sagen: Das frisst nicht den Akku leer! Ich gehöre zu denen die Bluetooth auch ohne Corona standartmässig aktiv haben. Das ist einfach ein Alltagsmythos der nicht stimmt.
3.
Alles ist freiwillig: wenn ihr angezeigt bekommt, dass ihr in der Nähe von infizierten wart, passiert erstmal gar nichts automatisch. Ihr selbst entscheidet dann wie ihr euch verhaltet. Niemand kann euch was.
Die Corona-Warn-App hilft uns festzustellen, ob wir in Kontakt mit einer infizierten Person geraten sind und daraus ein Ansteckungsrisiko entstehen kann. So können wir Infektionsketten schneller unterbrechen. Die App ist ein Angebot der Bundesregierung. Download und Nutzung der App sind vollkommen freiwillig. Sie ist kostenlos im App Store und bei Google Play  zum Download erhältlich. 
So funktioniert die "Corona-Warn-App"
Die Corona Warn App ist ein kleines technisches Kabinettstück, dass es so noch nicht gegeben hat. Sie ist 'Open Source' und 'State of the Art'. Der lebende Beweis dafür, dass wir Menschen in der Lage sind gute Software für einen lebenswichtigen Zweck zu bauen, wenn wir nur wollen.
Ich sag's mal so: Man könnte behaupten, die App zu installieren ist Bürgerpflicht. Wer hier nicht mitmacht, braucht sie bitte auch nicht Beschweren wenn wieder Lockerungen zurückgenommen werden. Also keine Ausreden bitte…
FunFact: Wer nachdem er sich informiert hat immer noch der Meinung sein sollte, die App greife in die persönlichen Freiheitsrechte oder die eigene Datensouveränität ein, der möge bitte auf der Stelle WhatsApp, Instagram und Facebook von seinen Geräten verbannen oder für immer Schweigen.
Mehr Infos und natürlich die Download-Links für Android und iOS auf der offiziellen Seite der Bundesregierung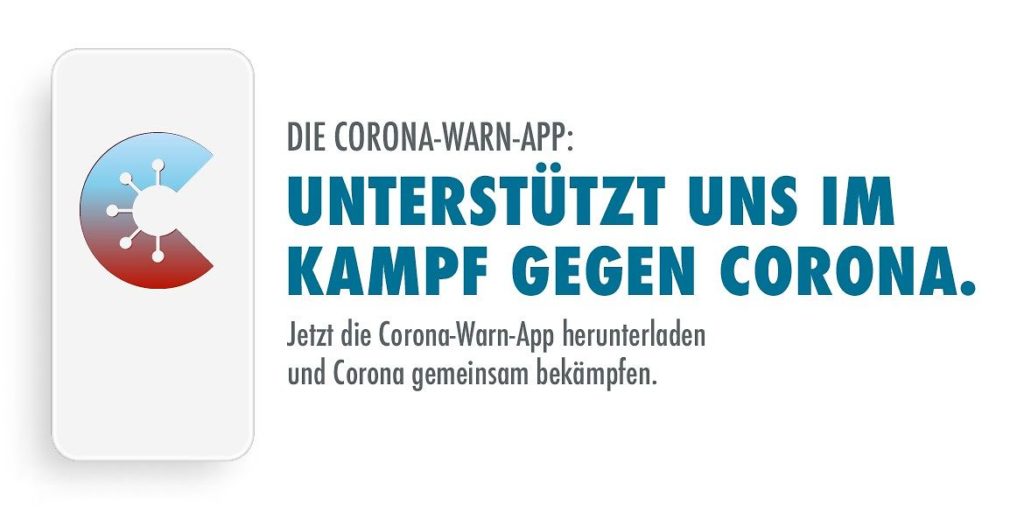 *** Belong to the cool Kids! It's Easy: Follow this Blog on Social Media like Twitter, Snapchat or Instagram for more Content of from Zwentner.com & about my Life ***