How to Pronounce "Omicron" the Star Trek Way
Die traurige Realität vermeintlich weiterer Corona-Mutationen ist natürlich schon bedrückend genug. Gleichzeitig werden wir uns mit der Omicron-Variante aber vermutlich von der Version verabschieden, die am schwersten auszusprechen ist, immerhin.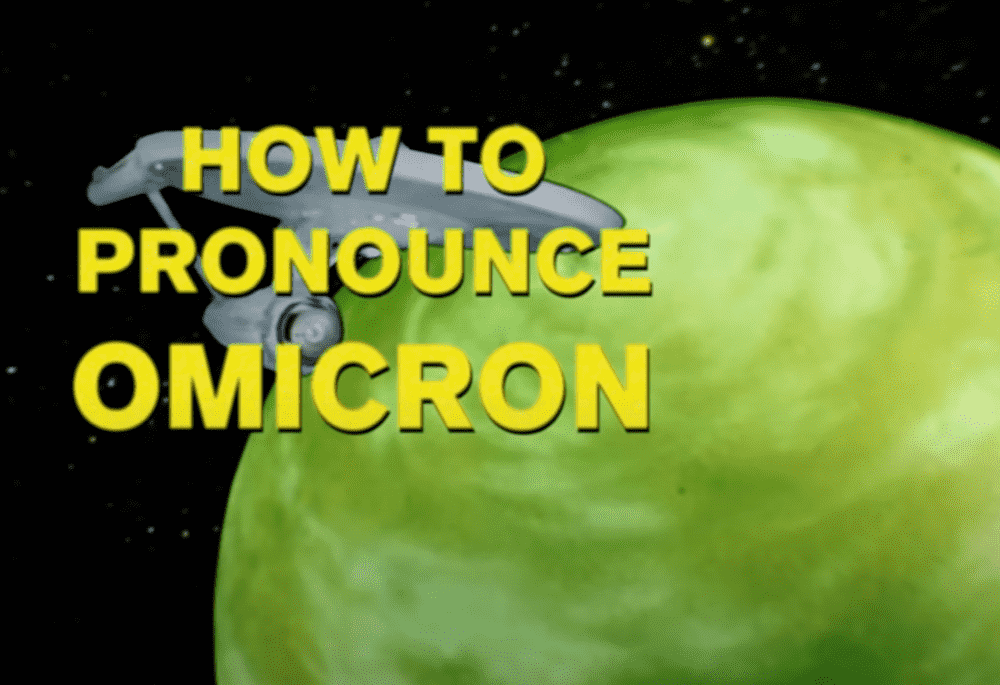 23.12.2021
Evtl. schaffen wir es ja auch finally unsere Impfraten auf ein dem Grad unserer Zivilisation angepasstes Verhältnis zu bewegen, die Hoffnung stirbt ja bekanntlich zuletzt. Dann nämlich können uns Omicron und seine Nachfolger hoffentlich für immer den Buckel runterrutschen.
Lernen wir doch einfach von der vernünftigsten aller Gesellschafts-Utopien: dem Star Trek Universum! Und zwar nicht nur wie man sich rational und solidarisch verhält, sondern auch wie man dieses verdammte Omicron denn nun ausspricht.
Want to be able to pronounce "Omicron" the right way? The Star Trek way? This handy guide will make all your confusion disappear! Stay safe! Get your shots and wear a mask!
How to Pronounce "Omicron" the Star Trek Way
*** Belong to the cool Kids! It's Easy: Follow this Blog on Twitter, experience ZWENTNERS's Life on Instagram and listen to our Podcast about Vinyl ***