AeroPress Clear ist eine neue Version von Aerobie's Kult-Kaffeezubereiter in Zylinderform und damit kann man seinen Brew in der Mache nun endlich auch sehen, bevor man ihn geniesst.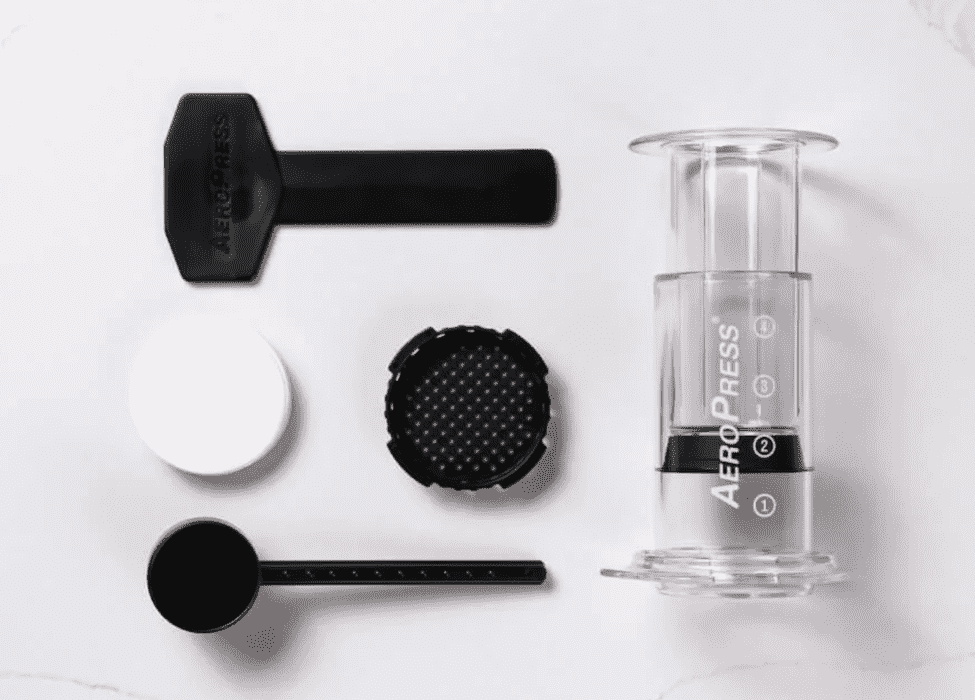 14.06.2023
Richtig, das Ding ist jetzt durchsichtig und sonst hat sich absolut (fast) nichts geändert. Und das ist auch gut so, denn das Hipster-Gadget ist aus meiner sich auch nicht verbesserungsbedürftig. Eine "clear" Version hab ich mir jedoch heimlich immer gewünscht. In einer früheren Iteration war die AeroPress mal bereits nahezu transparent aber die hatten dann Probleme mit der Langlebigkeit des Kunststoff und der war seinerzeit auch nicht BPA frei.
Beide Probleme werden jetzt angegangen und zumindest laut YouTube Coffee-Geek James Hoffman auch konsequent beseitigt (siehe Video). Ok, ein paar Sparmaßnahmen sind bei der neuen Variante auch mit an Board. So wird auf die Filterhalterung verzichtet, es gibt insgesamt weniger Filter und der (von mir absolut nie verwendete) Trichter ist nicht mehr im Lieferumfang enthalten.
Mir aber egal, wie der eigene Brew Zuhause immer schon Ritual war und das ganze Unterfangen durch die AeroPress Clear dadurch visuell aufgewertet wird.
I want!
Our iconic press, made with the same patented technology,  now available in crystal clear, shatterproof Tritan™.  Cool enough for display, tough enough for the road.
Is The Future Of The AeroPress Clear?
*** Belong to the cool Kids! It's Easy: Follow this Blog on Twitter, experience ZWENTNERS's Life on Instagram and listen to our Podcast about Vinyl ***