An AI generated endless conversation between Werner Herzog and Slavoj Žižek
The Infinite Conversation ist grenzenloses fiktives und durch AI erzeugtes Gespräch zwischen dem Kult-Autorenfilmer Werner Herzog und dem slowenischen Wissenschaftler und (Kino-)Philosoph Slavoj Žižek.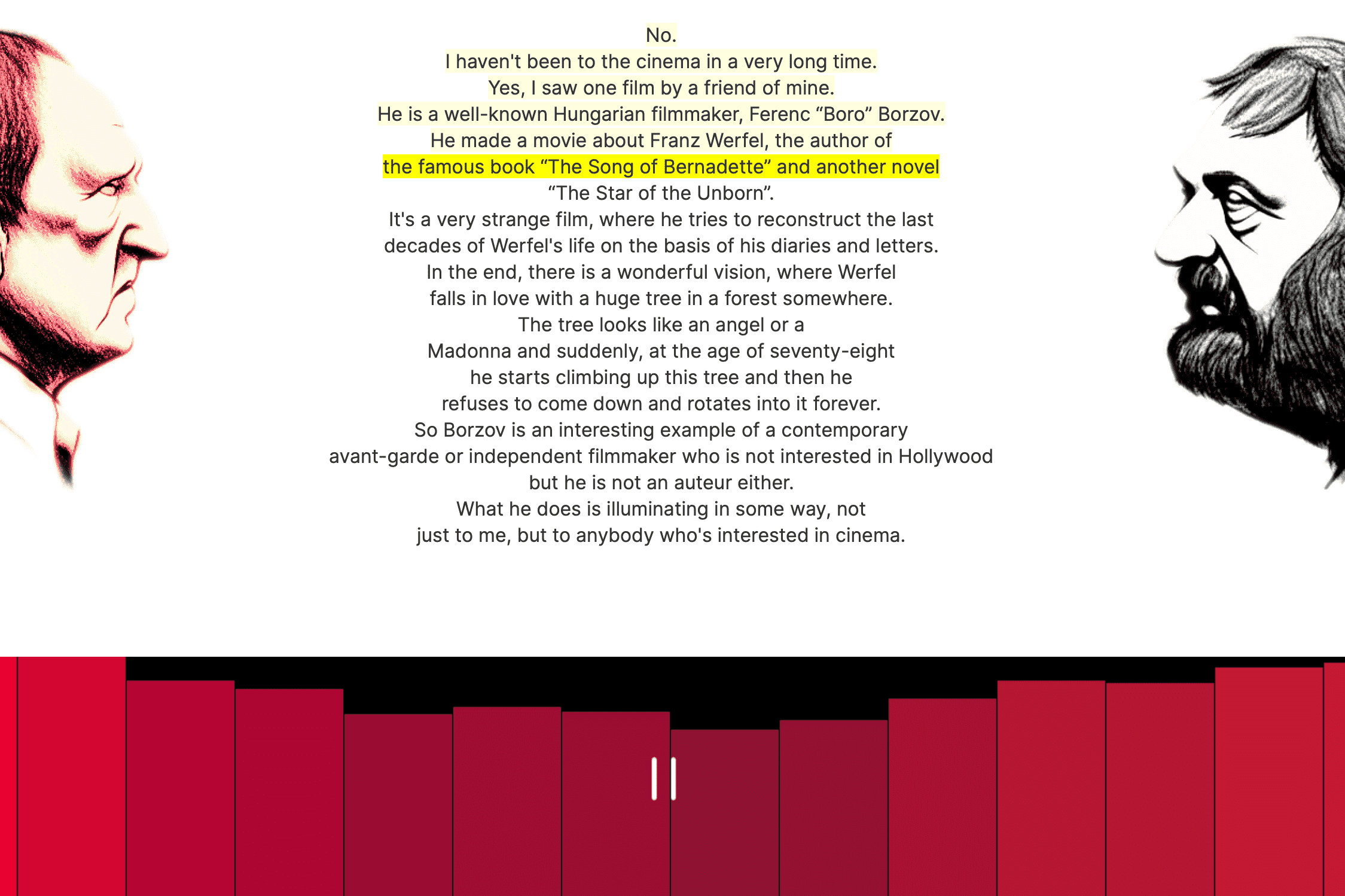 03.11.2022
Die Stimmen wirken verdammt echt und der Algorithmus würfelt grandios scheinbar passende Passagen aneinander. Auch wenn es nie wirklich um etwas geht in dem Gespräch, fängt der Kopf sofort an mitzudenken.
Love it!
an AI generated, never-ending discussion between Werner Herzog and Slavoj Žižek. Everything you hear is fully generated by a machine. The opinions and beliefs expressed do not represent anyone. They are the hallucinations of a slab of silicon
*** Belong to the cool Kids! It's Easy: Follow this Blog on Twitter, experience ZWENTNERS's Life on Instagram and listen to our Podcast about Vinyl ***