Andy Warhol verspeist einen Whopper (Super Bowl Ad)
Bei Burger King haben die den teuren Super Bowl Werbeetat für dieses Jahr in einen alten Clip von Andy Warhol aus dem Jahr 1982 gesteckt.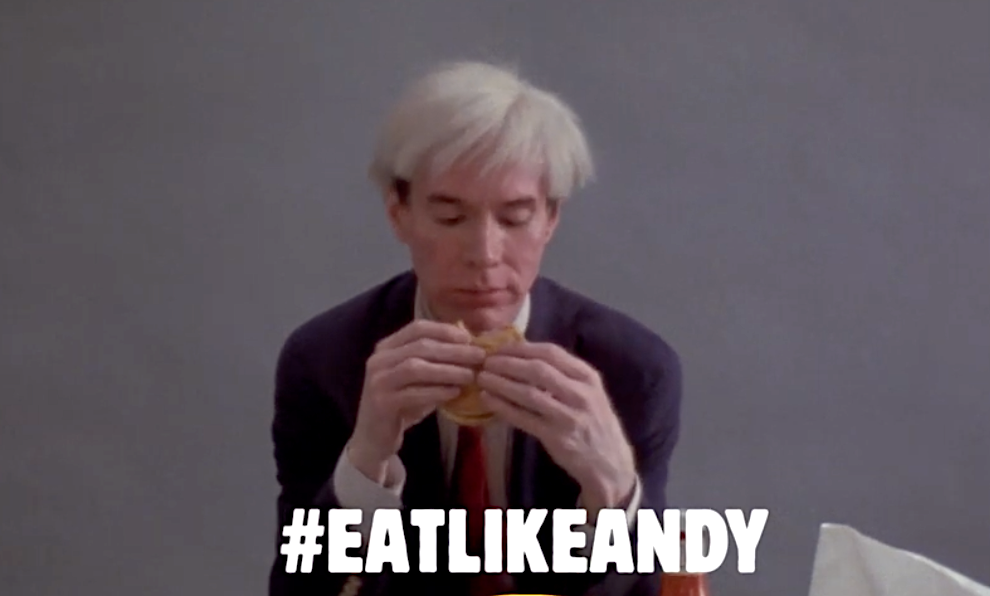 04.02.2019
Das Filmchen kam mir bekannt vor und mir viel gleich auf, dass ich ihn (ohne Burger Kings's Werbebotschaften) bereits im Jahr 2016 hier verbloggt hatte. Hat was!
Diese Szene entstand bei den Dreharbeiten zu Jørgen Leth's Dokumentation "66 Scenes from America"a collection of moving "postcards" from the United States" aus dem Jahr 1982.
Die Burger Kette hat die Mahlzeit allerdings auf fünfundvierzig Sekunden getrimmt (wäre sind wohl auch etwas teuer geworden). Die Nachträgliche Aneignung geht schon in Ordnung…
Burger King | #EatLikeAndy | 03.02.2019
Die gesamten 4.28 Minuten, die Warhol im Original an seinem Whopper isst, haben die dann aber noch nachträglich ins Netz gestellt.
*** Belong to the cool Kids! It's Easy: Follow this Blog on Social Media like Twitter, Snapchat or Instagram for more Content of from Zwentner.com & about my Life ***