Flappy Bird implemented in MacOS Finder
Jemand hat den iOS Klassiker Flappy Bird innerhalb des MacOS Finders gebaut. Denn das allerwichtigste ist dich, dass es einfach nie langweilig wird.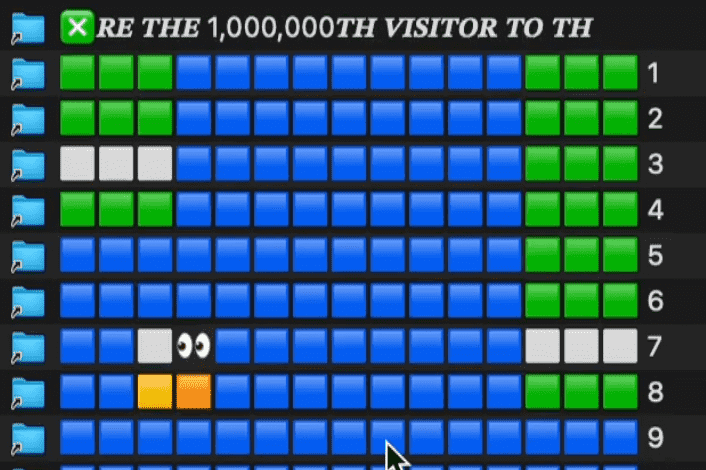 09.10.2023
Darf man sich also gerne rein werden :)
It has instructions, high score tracking, and marquee banner ads. You double-click to start a game and select any file in the window to jump. It runs at 4 frames a second and can't run much faster. It occasionally drops inputs for reasons that you'll understand if you finish this blog.
*** Belong to the cool Kids! It's Easy: Follow this Blog on Twitter, experience ZWENTNERS's Life on Instagram and listen to our Podcast about Vinyl ***