Friedrich Nietzsche vs. Hello Kitty
Twitter User @ksobny hat in einer japanischen Buchhandlung diesen glorreichen Nietzsche/Hello Kitty Crossover-Band entdeckt, der Auszüge aus 'Also sprach Zarathustra' enthält.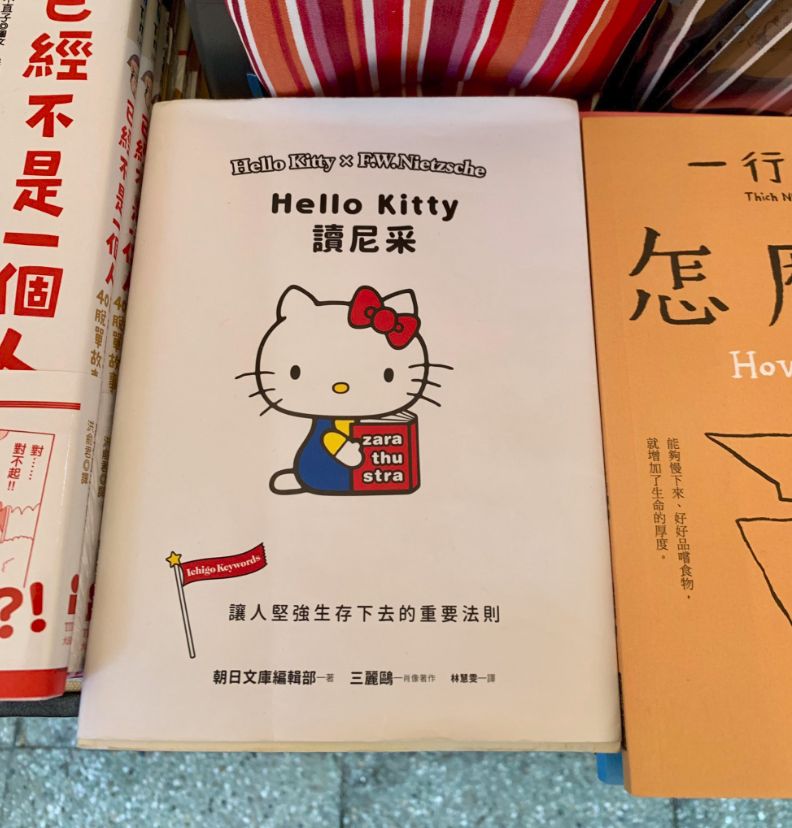 08.05.2019
Fragt mich lieber nicht was das soll. Ich gehe aber mal davon aus, dass das Ziel war, den grimmigen Nihilisten mit Jahrhundert-Schnäutzer auf dem Cover gegen irgendwas allgemeinverträglicheres aus der Kawaii-Schublade zu ersetzten. Vielleicht können so ja neue Leser für das sperrige Werk gewonnen werden.
Fände ich dann ja schon irgendwie cool und wünsche mir als Folgeprojekt ein Schopenhauer/Pikatchu Crossover ?
Das Buch ist übrigens auch in LA Public Library gelistet.
Extracts from Japanese translation of Nietzsche's Also sprach Zarathustra: Ein Buch für Alle und Keinen accompanied by illustrations of Sanrio's character Hello Kitty.
(via neatorama)
*** Belong to the cool Kids! It's Easy: Follow this Blog on Social Media like Twitter, Snapchat or Instagram for more Content of from Zwentner.com & about my Life ***