?How to Eat a SUNFLOWER HEAD
Wer etwas über Sonnenblumen lernen möchte (und ich denke das wollen wir doch alle) sowie sehen will wie 'emmymadeinjapan' einen Riesen-Sonnenblumen-Kopf grillt und im Anschluss verspeist, ist hier richtig.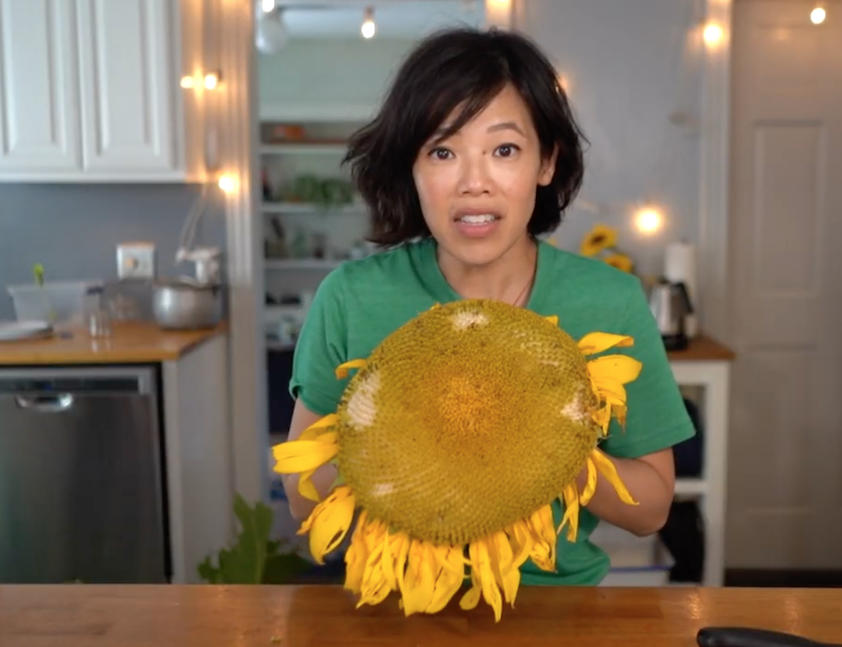 25.08.2020
Check ✔️
Ich wusste doch du liest weiter! Ich will ja gar nicht zu viel verraten, nur dass Sonnenblumen so groß werden können, dass sich nicht mehr durch die Haustür passen und vielleicht, dass man sie vor dem Essen mit Salz und Tomatenöl würzen sollte. Kommt auf die Speisekarte…
My giant sunflowers have spent the summer growing and reaching towards the sky. Today I'm going to try seasoning and roasting the entire head and see what it's all about. Also, we'll talk inflorescence.
🌻How to Eat a SUNFLOWER HEAD
*** Belong to the cool Kids! It's Easy: Follow this Blog on Social Media like Twitter, Snapchat or Instagram for more Content of from Zwentner.com & about my Life ***