In Super Mario Bros. 3, 1-Up Mushrooms and power-ups cannot coexist
Wiedermal ein Fun Fact aus der Super Mario Bros. Welt. Pilze und andere Power Ups können nicht gleichzeitig vom System geladen werden sondern eins lässt den anderen verschwinden.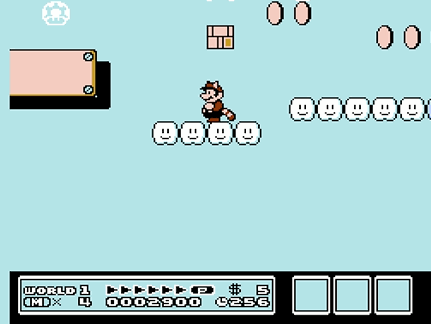 26.05.2022
Nice to know, wenn ihr das nächste mal mit nicem Geek-Wissen glänzen wollte…
Here, a 1-Up Mushroom is produced from a block in Level 1-1. As it drops off the platform, it lands near a power-up block. When the power-up appears, the 1-Up Mushroom simply vanishes.
(via supermariobroth)
*** Belong to the cool Kids! It's Easy: Follow this Blog on Twitter, experience ZWENTNERS's Life on Instagram and listen to our Podcast about Vinyl ***