MACINTOSH PLUS, Floral Shoppe
Floral Shoppe aus dem Jahr 2011 ist mit Sicherheit das Vaporwave Album um das sich die meisten Geschichten reihen und es ist die Platte, die bis heute als genredefinierend bezeichnet wird.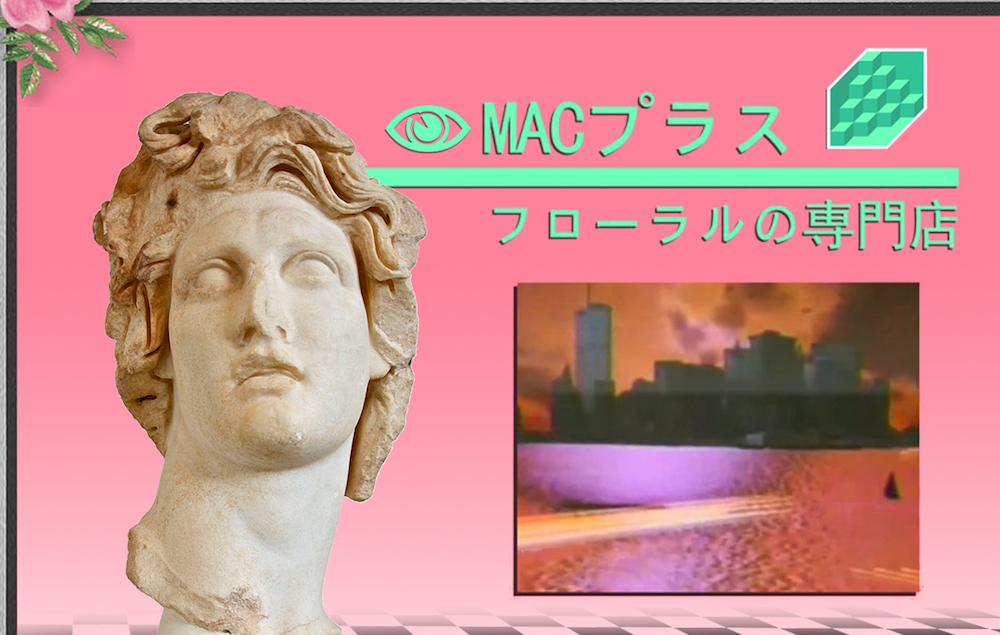 09.05.2018
Wer auch nur ansatzweise seine Fühler in Richtung Vaporwave ausgestreckt hat, hat vermutlich gleich zu allererst von diesem Album gehört. Dafür verantwortlich zeichnet sich die US Soundfricklerin Ramona Andra Xavier die als Musikerin heute unter dem Namen Vektroid unterwegs ist. Macintosh Plus ist zwar nur eines ihrer zahlreichen "Alias-Projekte" aber mit Sicherheit das sagenumwobenste.
Viele beschreiben "Floral Shoppe" als den Urvater der netzbasierten Vaporwave Bewegung und das Album hat Kultstatus. Immer wieder taucht de Platte im Netz auf und verschwindet dann aber auch wieder. Um die bislang erhältlichen physischen Varianten reißen sich unzählige Fans. Aktuell sorgt eine mutmaßliche Vinyl Pressung für Aufsehen, die vermutlich irgendwo zwischen Realität und Fake angesiedelt ist.
UPDATE:
Inzwischen habe ich mein Vinyl und die Geschichte ist für die meisten da draussen positiv ausgegangen. Am 21. April 2019 hat Pitchfork (fast zehn Jahre nach Erscheinen) ein Review über 'Floral Shoppe' veröffentlicht. Aus dem Internet-Phänomen ist also inzwischen mehr geworden.
This is it… The community re-release of Vaporwave's most infamous album, complete with every included bonus track from both the cassette release, Beer on the Rug Release, and OESBEE Vinyl Pressing. I think it's important we have a version like this preserved in case the worst happens. All files are either the highest quality .mp3 320kbps or a RAW .flac cassette rip.

+++Belong to the cool Kids! It's Easy: Follow ZWENTNER.comon Social Media like Twitter, Facebook, Snapchat or Instagram for more Content of this Blog & about my Life +++