Michael Jackson was involved with Sonic 3's Game-Soundtrack
Mir war völlig neu, dass der King of Pop am Soundtrack zu 'Sonic the Hedgehog 3' mitgearbeitet haben soll. Genauer gesagt war geplant einige seiner Songs in 16-Bit Mega Drive Chiptunes zu verwandeln und auch einige Neukompositionen an dieses Material anzulehnen.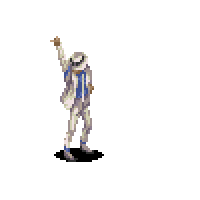 14.06.2022
Jackson selbst war jedoch ab einen bestimmten Punkt nicht mehr zufrieden mit den Ergebnissen was dazu führte das der Score weiter ohne seinen Segen vervollständigt werden musste und das SEGA ihn nicht in den Credits des Games nennen, sowie nicht mit seinem Namen werben durfte.
Das was bereits fertig war, war jedoch fertig, und hat es zumindest in die initiale Veröffentlichung von Sonic 3 auf dem Sega Mega Drive geschafft. So zum Beispiel die Musik der Ice Cap Zone Stage aber vor allem der Track in den End-Credits des Spiels. Beide sind in Zusammenarbeit mit Jacksons Komponisten Brad Buxer entstanden, der nun in einem neuen Interview ein altes Gerücht bestätigt hat: Der End Credits Track Liefertermin die Vorlage für Michaels Hit 'Stranger in Moscow'.
With 'Stranger in Moscow'… [Michael Jackson] calls me at 10:30 in the morning. I go knock on his door and I had under my arm a cassette player — I'd been doing all the SEGA Sonic the Hedgehog cues because the way Michael works is, he'll tell SEGA he'll do it and then he says "Brad, you do it." Right? So I think we did one cue together with Michael. One. And the rest I had to do myself.

So I had the cassette on me – I had 41 cues done – and I said "I'm sure you want to hear this Sonic the Hedgehog" and he said, "No, just play something." And I played the verse for 'Stranger in Moscow' and then I came up with the chorus on the spot and he loved it. So in an hour and a half 'Stranger in Moscow' was written.
Und man hört es: Gebt euch einfach mal den Vergleich des Pop-Songs und der Sonic-Version:
Michael Jackson - Stranger In Moscow (Official Video)
Credits - Sonic the Hedgehog 3 [OST]
The Sonic 3 Credits Theme is Michael Jackson's Stranger in Moscow (Instrumental)
(via)
*** Belong to the cool Kids! It's Easy: Follow this Blog on Twitter, experience ZWENTNERS's Life on Instagram and listen to our Podcast about Vinyl ***