St. Vincent – Pay Your Way In Pain (Official Video)
St. Vincent's neues und sechstes Studioalbum erscheint am 14. Mai und hier ist die erste Single 'Pay your Way in Pain' samt Video.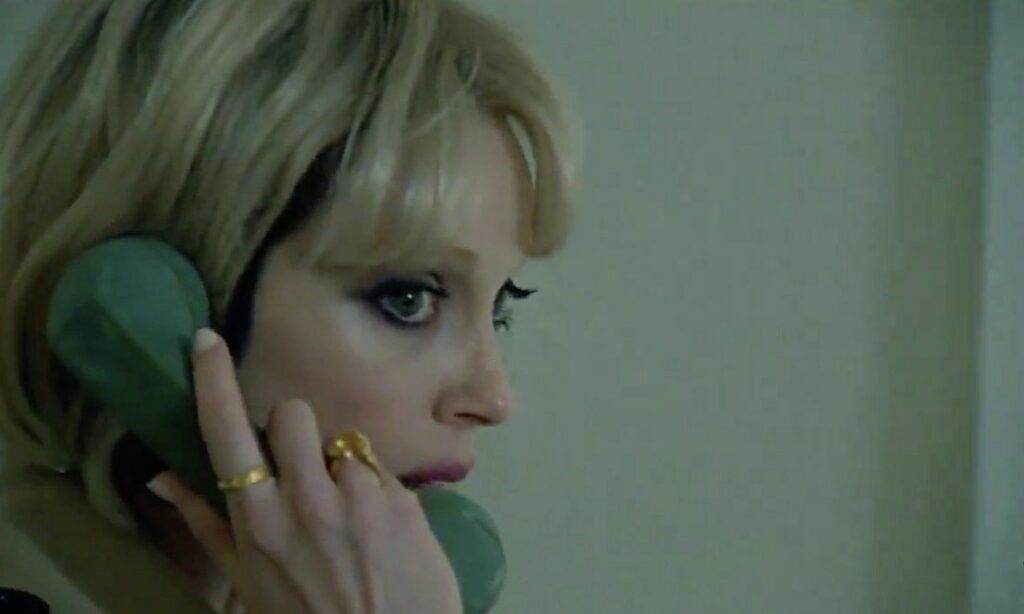 04.03.2021
Nach der durchaus coolen Poster-Aktion geht es dann jetzt wohl schlag auf schlag. Sehr erfreulich! Tracklist, Coverart und erste Preorder sind da. Dann mal Bühne frei für Annie Clark:
St. Vincent - Pay Your Way In Pain (Official Video)
Inzwischen sind einige Vinyl Varianten vom 'Daddy's Home' aufgetaucht, unter anderen eine 'warm white' signiertem Artprint via GoodRecordstoGo, die ich mal geordert habe. Da kommt aber garantiert noch mehr!
"Daddy's Home collects stories of being down and out in downtown NYC. Last night's heels on the morning train. Glamour that's been up for three days straight." —St. Vincent

Daddy's Home, the sixth album from Annie Clark a/k/a St. Vincent, is the latest facet of an ever-evolving artist regarded by many as the most consistently innovative and intriguing presence in modern music.

Annie Clark made her recorded debut as St. Vincent in 2007 with Marry Me. Her subsequent albums would grow in stature and complexity, including Actor (2009), Strange Mercy (2011), and the self-titled fourth album that won the 2014 GRAMMY for Best Alternative Album, making her only the second female artist ever to win in that category. In addition to these solo works, St. Vincent plays nice with others: Her collaborations have included an album with David Byrne (2012's Love This Giant), a performance as singer and lead guitarist of Nirvana at the band's 2014 Rock and Roll Hall of Fame induction, and a 2019 GRAMMY Awards duet with Dua Lipa.
Tracklist
01. Pay Your Way In Pain
02. Down And Out Downtown
03. Daddy's Home
04. Live In The Dream
05. The Melting Of The Sun
06. Humming Interlude 1
07. The Laughing Man
08. Down
09. Humming Interlude 2
10. Somebody Like Me
11. My Baby Wants A Baby
12. …At The Holiday Party
13. Candy Darling
14. Humming Interlude 3
*** Belong to the cool Kids! It's Easy: Follow this Blog on Twitter, experience ZWENTNERS's Life on Instagram and listen to our Podcast about Vinyl ***