TERMINATORS killing each other in the perfectly cut shortfilm
Jungs Junge, Fabrice Mathieu hat einen über die Maßen genialen Kurzfilm aus Fünfzehen Arnold Schwarzenegger Filmen geschnitten in dem sich eine Horde T800 Einheiten selbst bekämpft.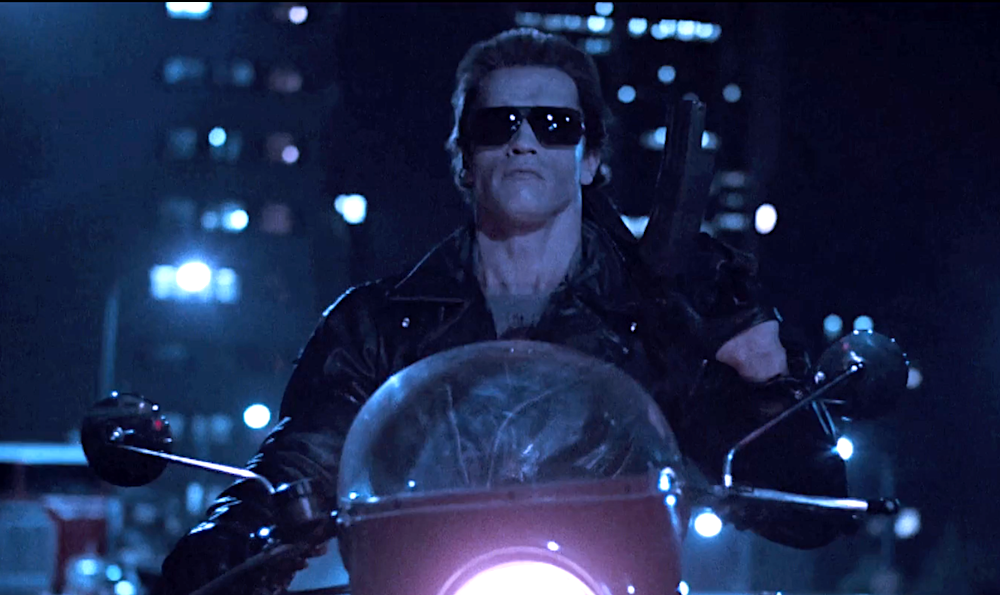 20.12.2019
Einige seiner ikonischsten Rollen in einem Clip der seiner größten Rolle dem T800 gewidmet ist, zu verschmelzen ist die vielleicht beste Art und Weise einem Megastar wie Schwarzenegger zu huldigen.
Ganze 16 Minuten Schnittkunst und Feeling für's Franchise gespickt mit ein paar dazu gemogelten Szenen aus anderen Filmen und etwas zusätzlichem CGI. Viel Spaß ?
Several T-800 are sent back in time by Skynet. But their mission is scrambled by John Connor.
And now they are all targeting each other!

Tribute to Arnold Schwarzenegger and Terminator.
Films used:
The Terminator
Terminator 2: Judgment Day
Terminator 3: Rise of the Machines
Terminator Salvation
Terminator Genisys
Collateral Damage
Commando
End of Days
Eraser
Kindergarten Cop
Last Action Hero
Raw Deal
Red Heat
The 6th Day
Total Recall
True Lies
Other Films:
Hellboy (2019)
Jurassic Park
King Kong (2005)
NHK Dinosaurs
Resident Evil: Apocalypse
Spider-Man 3
The Blues Brothers
Yakusa O
Zombieland
Zookeeper
*** Belong to the cool Kids! It's Easy: Follow this Blog on Social Media like Twitter, Snapchat or Instagram for more Content of from Zwentner.com & about my Life ***