Veganes Weihnachtsessen aus der Dose konzipiert für Gamer
Mein Ziel ist es Euch jeden Tag, bis zum Baumfest einen 'geekiges' Weihnachtsprodukt oder ein besinnliches X-Mas Netzfundstück zu präsentieren. Es ist also alles so wie immer, nur eben mit Weihnachten. Willkommen zum Geek-Advent 2019 ??

??? Türchen 14:???
14.12.2019
Weihnachten ist Krieg! Als ob man mit Fortnite oder Aphex Legends nicht schon genug zu tun hätte, kommt einem dann auch noch dieses nervige Fest voller Erwartungen an eine möglichst harmonische zwischenmenschliche Interaktion der AFK-Community dazwischen.
Wie will ein echter Gamer z.B. damit klar kommen mindestens einen verlängerten Nachmittag kostbare hochfrequente Ping-Zeit dafür aufzuwenden ein mehrgängiges Menu zuzubereiten, nur damit die Verwandten zufrieden sind?
Zum Glück gibt es wenigstens in diesem Punkt Abhilfe. Der britische Tech-Retailer GAME verkauft Konserven mit weihnachtlichen 3-Gänge Mahlzeiten, damit einfach mehr Zeit bleibt für das Wesentliche. Und das Beste: Es gibt auch eine Version für vegane Zocker ohne Tier.
Somit sollte es problemlos möglich sein nur ein absolutes Minimum an Zeiteinheiten für die Feiertagsfresserei zu verlieren und möglichst schnell wieder am Controller zu sitzen. ?
The 'Christmas Tinner' is back – a 3-course meal in a tin for those hardcore gamers that don't want to leave their gaming chair on Christmas day. And due to popular demand, alternative options are now available for Vegan and Vegetarian gamers too.

The all-day feast includes everything from scrambled eggs and bacon for breakfast, vegetarian pigs in blankets within the main, and mince pies as a snack. All you have to do is start from the top and work down from morning until dessert…

You can now get your teeth into GAME play all day without having to miss out on a mouthful of your favourite festive food, listen to Uncle Nigel's bad jokes or get forced into doing the washing-up.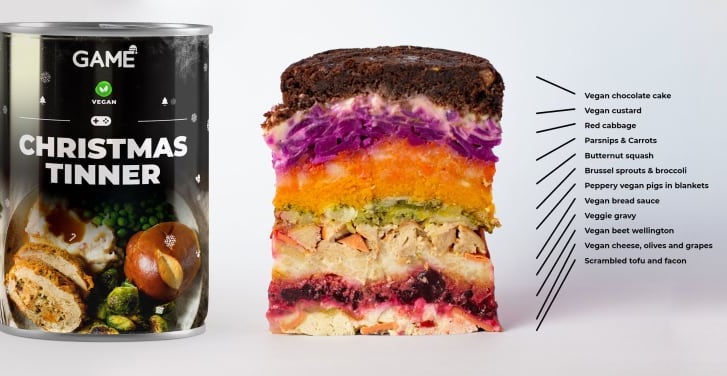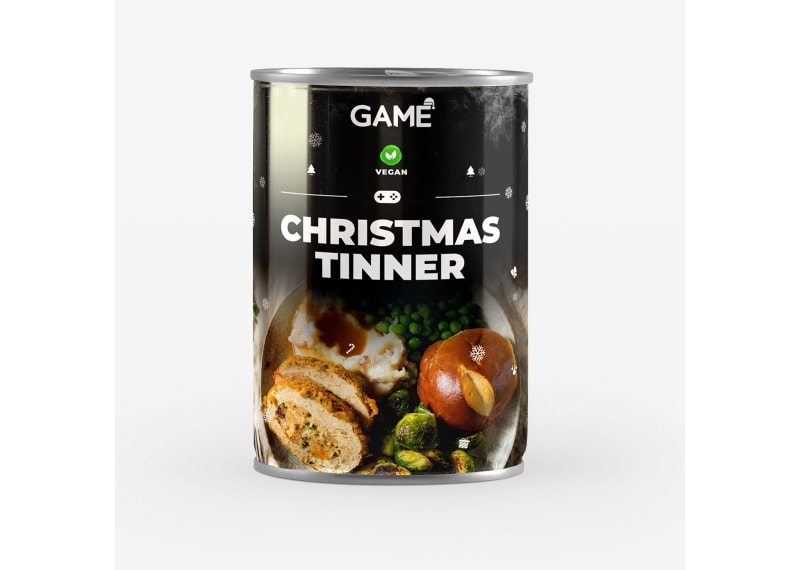 *** Belong to the cool Kids! It's Easy: Follow this Blog on Social Media like Twitter, Snapchat or Instagram for more Content of from Zwentner.com & about my Life ***