When Nintendo Games Were on Atari
Gaming Historian verblüfft mal wieder mit Geek Wissen aus der Welt der Videospiele: Mir war unbekannt, dass Nintendo in den 80er Jahren und noch bevor die Company mit dem Famicom ihren ersten Konsolenhit feierte Titel wie Donkey Kong oder Mario Bros. für Atari's '2600' lizensierte.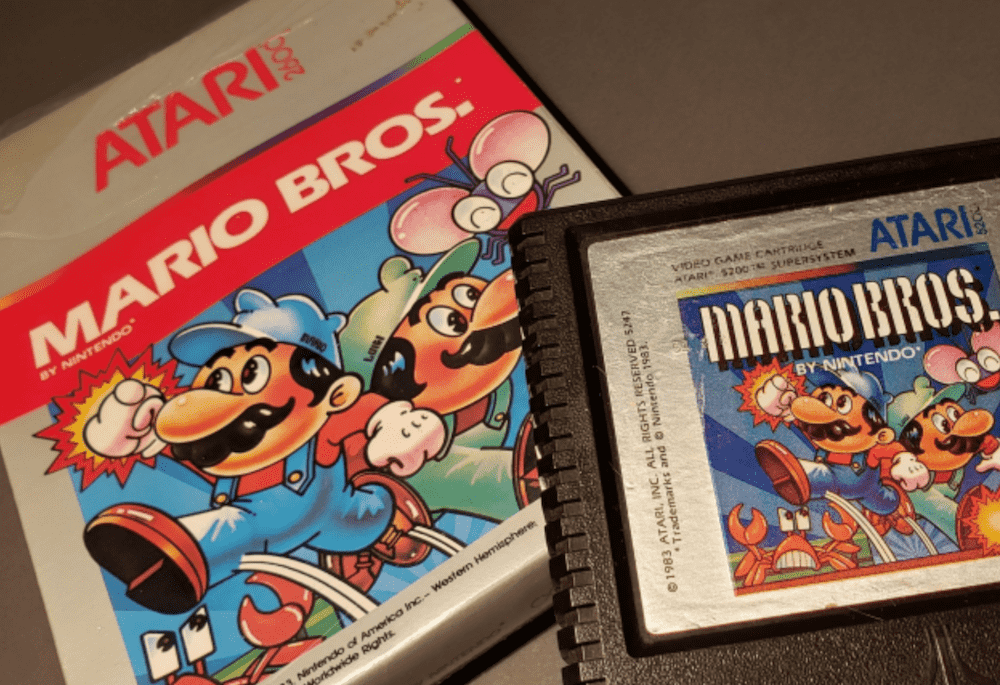 16.08.2022
Nintendo's Games waren bis zu diesem Zeitpunkt lediglich in Spielhallen zu finden und die technische Unterlegenheit gegen eine Arcade Maschine wird bei den Ports für die Atari Konsole nahezu an jeder Ecke sichtbar.
Um ein Haar wäre Atari übrigens der offizielle Distributor für Nintendo's Famicom ausserhalb Japans geworden und Atari seinerzeit der weltweit größte Player in Sachen Videospiele wäre dann wohl nie in der Versenkung verschwunden.
Before Nintendo had the NES, their games appeared on other consoles, including the biggest: the Atari 2600. Learn about the history of these ports and that weird time when Mario competed with himself.
When Nintendo Games Were on Atari | Gaming Historian
*** Belong to the cool Kids! It's Easy: Follow this Blog on Twitter, experience ZWENTNERS's Life on Instagram and listen to our Podcast about Vinyl ***