20 Years of 'All Your Base Are Belong To Us'
Die Story des vielleicht standhaftesten Memes der Geschichte des Internes geht zurück auf das Jahr 2001. Seine berühmteste Iteration entstand durch eine Flash Animation von User Bad-CRC seinerzeit in ein Forum postete. In dieser Woche feiert sie ihren zwanzigsten Geburtstag.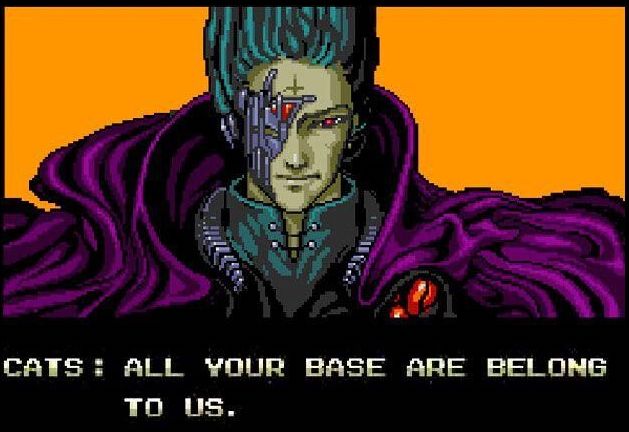 20.02.2021
Zum Entstehungszeitpunkt des "All your Base" Memes gab es noch keine Sozialen Netzwerke, und das Internet war nicht so schnelllebig wie heute. Besondere Evolutionsbedingungen also für ein einzigartiges Phänomen, das es sogar bis in de New York Times geschafft hat.
All Your Base Are Belong To Us (Original)
Wer jetzt gar nichts damit anfangen kann, schaut am besten direkt dieses, sehr gute Erklär-Video. Musste das ehrlich gesagt auch erstmal auffrischen. Schliesslich war ich selbst damals nicht dabei. Und gehört definitiv zu kleinen Einmaleins der 'Netz-Geek' Allgemeinbildung.
The Legend of All Your Base Are Belong To Us
*** Belong to the cool Kids! It's Easy: Follow this Blog on Twitter, experience ZWENTNERS's Life on Instagram and listen to our Podcast about Vinyl ***