A modified CRT turned personal PC
Tragbarer retro TV mit (CRT) Röhrensystem hochgepimpt zu einem funktionsfähigen Personal Computer inkl. Keyboard.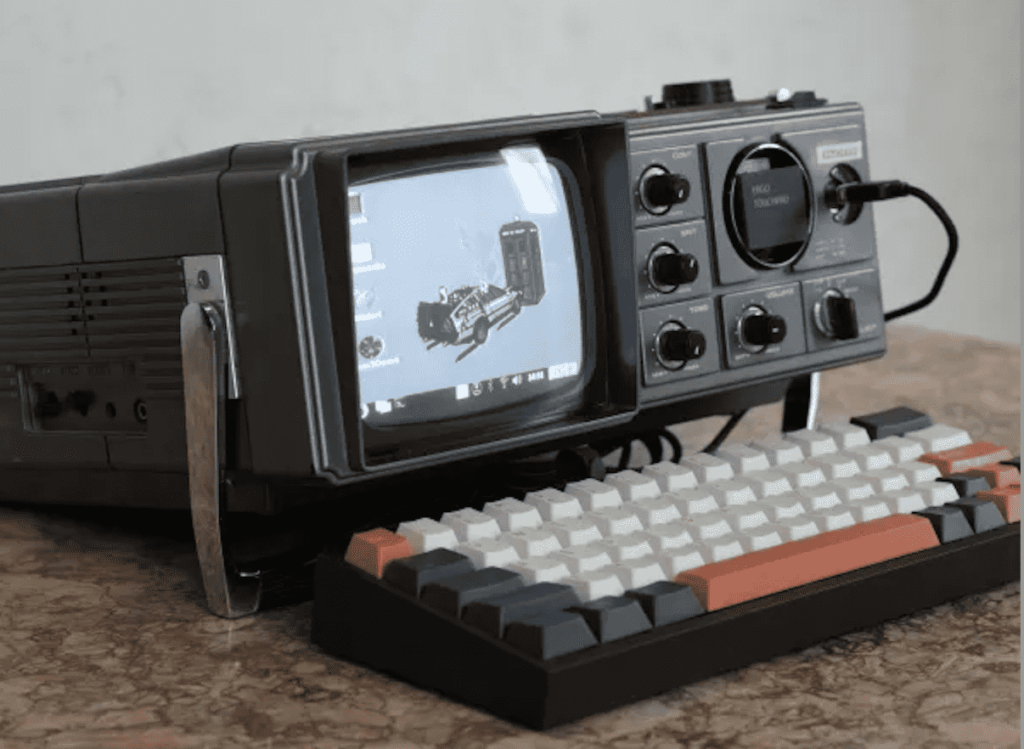 01.03.2022
Probs an Bastler Lucas Dul der angibt, dass das original implemiterte UKW Radio natürlich ebenfalls noch funktioniert. Sein Blogpost mit Löt-Historie hier!
Nerd-Faktor 10/10
Style-Quotient 10/10
Retro-Futurismus Level 10/10
Ready for something different? I decided to completely modify an old portable CRT television set and turn it into a working PC. The unit is powered off the Raspberry Pi4 4gb and is entirely self contained. It can run off of either mains power or batteries, and has two USB3.0 passthroughs in the back. There is a front mount touchpad for the mouse, and a keyboard port. The keyboard is a 60% layout with arrow keys and Gateron silent brown switches.
Cyberdeck project: not quite a typewriter: a modified CRT turned personal PC
(via jwz)
*** Belong to the cool Kids! It's Easy: Follow this Blog on Twitter, experience ZWENTNERS's Life on Instagram and listen to our Podcast about Vinyl ***