Cho Aniki – Das bekloppteste Videospiel der Welt
Damit hier mal eines klar ist: Ich übertreibe nicht, denn bei diesem Spiel steuert ihr fliegende, schießende Bodybuilder durch eine abstrakte und homoerotische Fantasy-Welt. Noch Fragen?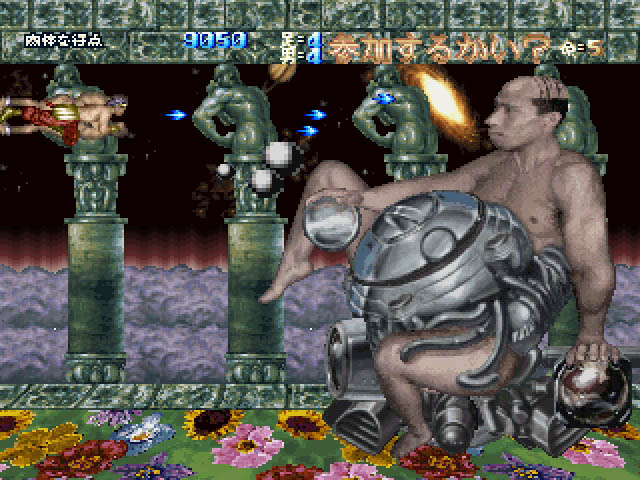 01.07.2018
Im Prinzip handelt es sich bei den Spielen der Cho Aniki Reihe, die auf den westlichen Namen 'Super Big Brother' hört um "side-scrolling shoot em ups" im Stil von Genre-Klassikern wie R-Type oder Gradius. Der feine Unterschied ist, dass man hier in Badehosen gekleidete ölige Muskelmänner steuert.
Eure Gegner sind beispielsweise Raketen gesteuerte Dildos, halbnackte Cyber Gottheiten oder ebenfalls muskelbepackte Nymphen. Klingt bekloppt? Glaubt mir, es ist noch viel bekloppter!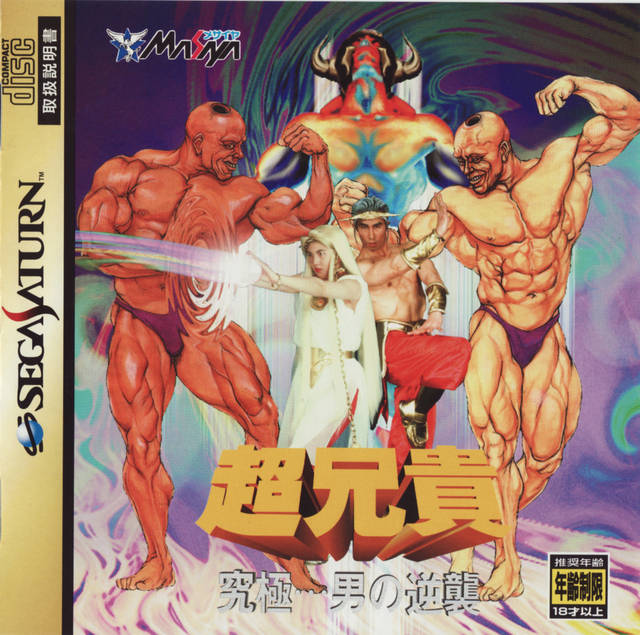 Cho Aniki ist maßgeblich mit verantwortlich für das in Japan populäre "kuso-ge" Genre, was soviel bedeutet wie "shit game". Seine erste Iteration hatte Cho Aniki im Jahr 1992 auf der PC Engine Konsole, gefolgt von einer Fortsetzung für das SEGA Saturn. Der jüngste Teil erschien für die PS2 und heißt 'Cho Aniki: Seinaru Protein Densetsu' oder westlich: Super Big Brother: Legend of the Holy Protein"
The plot of this game centers on the Holy Protein, a deity-like glob of what may be semen. Samson and Adon hover around the glob, absorbing enemy fire as they did in previous games. This game lacks characters from previous titles as playable, such as Benten, who only appears in some "stage complete" illustrations. Some of the enemies include a giant, cross-dressing man in an Alice in Wonderland costume and a Mona Lisa painting that fires lasers from its eyes.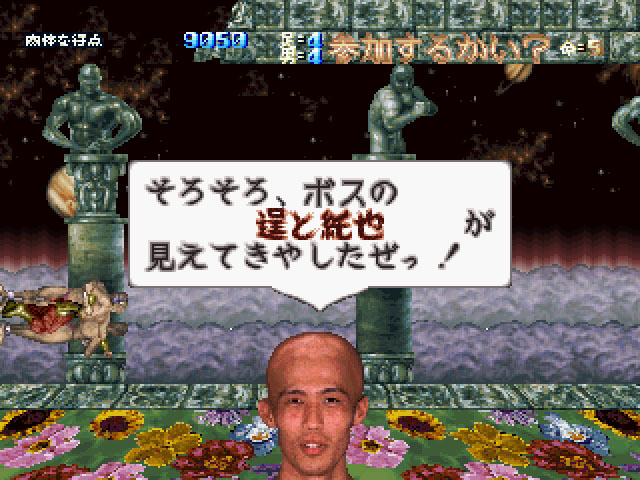 Nein, mir ist noch keine durchgeknallteres Spielkonzept untergekommen. Wenn jemand von Euch das überbieten kann, so lass ich mich aber gerne belehren. Wer Will kann sie die kompletten angehängten Walktrough's zur Saturn und PC Engine Variante hier anschauen. Ich gebe aber keine Garantie, auf anschließende geistige Unversehrtheit ?
超兄貴 PCエンジン / Cho Aniki PC Engine
Cho Aniki: Kyuukyoku Otoko no Gyakushuu [Saturn] by NCS (481,040) [HD] [1080p]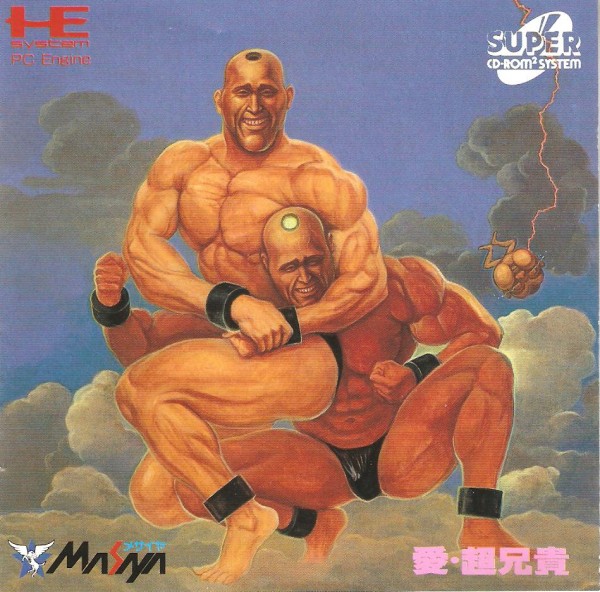 *** Belong to the cool Kids! It's Easy: Follow ZWENTNER.comon Social Media like Twitter, Facebook, Snapchat or Instagram for more Content of this Blog & about my Life ***