Drogen auf Snapchat und Instagram kaufen
Ist leider offensichtlich ziemlich einfach, selbst für Teenies. Dealer machen sich Accounts, die sich über Mund zu Mund Propaganda verbreiten und knipsen exakt den Stuff, den sie verticken wollen. Danach werden die Pics wieder gelöscht.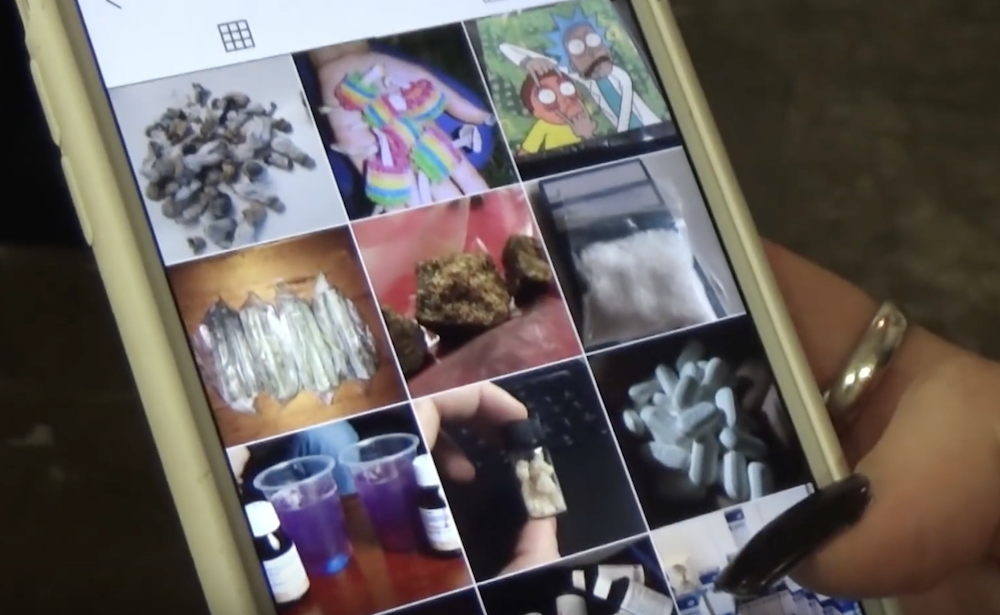 08.02.2020
Wer niemanden kennt der einen kennt, braucht nur die Suche der Plattformen zu bedienen und bekommt passend lokale Angebote serviert. Die Mischung aus Offenheit der Plattform (für die ich ja eigentlich auch immer bin) mit der Skrupellosigkeit der Straße auch an Kids zu verkaufen und dem absurden Status von Dealing-Influencern potenziert sich hier unter der Verlockung des schnellen Geldes.
Diese gefährliche Kombination wird auch als die 'UBER-ization' des Drug Dealing bezeichnet… Gar nicht mal so schön, Internet
Drugs have never been more marketed than they are now. The most recent European Drug Report refers to this as an "uberisation" of the drug market, with it now being easier to order a gram of cocaine than a pizza. But with this ease of access and glossy marketing has come a dark outcome; a sharp uptake in drug use in children, as young as 10. The world has been hit by a wave of deaths of children who have taken Class A drugs such as ecstasy, and many have been found to have bought those drugs on Instagram and Snapchat. VICE's Tir Dhondy investigates how easy it really is to pick up, and whether it's possible to regulate this digital wild west.
Buying Drugs Over Snapchat | High Society
*** Belong to the cool Kids! It's Easy: Follow this Blog on Social Media like Twitter, Snapchat or Instagram for more Content of from Zwentner.com & about my Life ***