Early copies of Richard D James Album sold with a lock of his hair
Bei uns in Düsseldorf gibt es ein Museum, das Johann Wolfgang von Goethe gewidmet ist und unter den dort ausgestellten Exponaten befindet sich auch eine echte Haarlocke des weltberühmten Autors und Universalgelehrten. Musste ich grad irgendwie dran denken.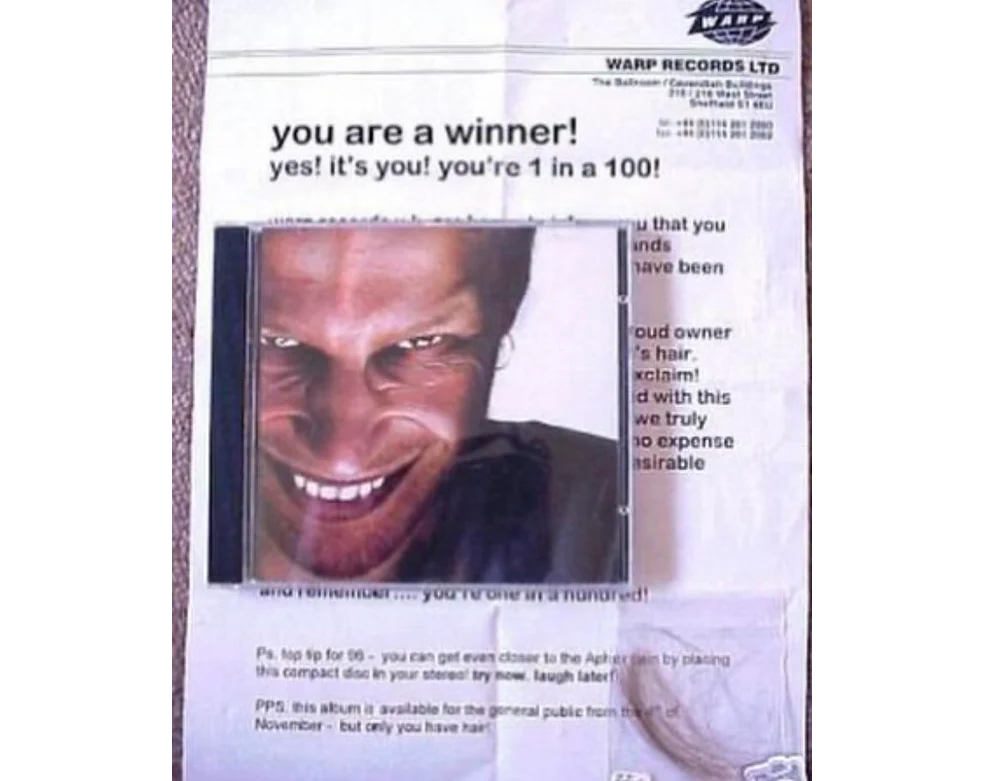 28.11.2022
Nun wird Aphex Twin ja eher als der Mozart der elektronischen Musik bezeichnet als mit Goethe verglichen, zumindest assoziativ war ich gefühlt aber höchstens ein knappes Genie entfernt oder?
Dass die ersten 100 Kopien von Richard D. James selbstbetiteltem Album aus dem Jahr 1996 auf CD über WARP Records Label Shop, random mit einem Tütchen voller Haarstränen des Frickel-Gottes verschickt wurden, ist auf jeden Fall ein Fun Fact aus dem Aphex-Universum, der mir verborgen blieb.
Seine DNA wäre somit sicherlich noch irgendwie zu finden, falls wir das musikalische Genie mal irgendwannKlonen müssen oder so…
(via)
*** Belong to the cool Kids! It's Easy: Follow this Blog on Twitter, experience ZWENTNERS's Life on Instagram and listen to our Podcast about Vinyl ***