Einfach großartige inoffizielle 'Star Wars' Propaganda Poster
Und wenn ich schon großartig sage, dann meine ich auch großartig. Enorme Verneigung vor Russel Walks, der zudem auch noch verdammt viele von den Teilen kreiert hat. Hier nur ein Auszug: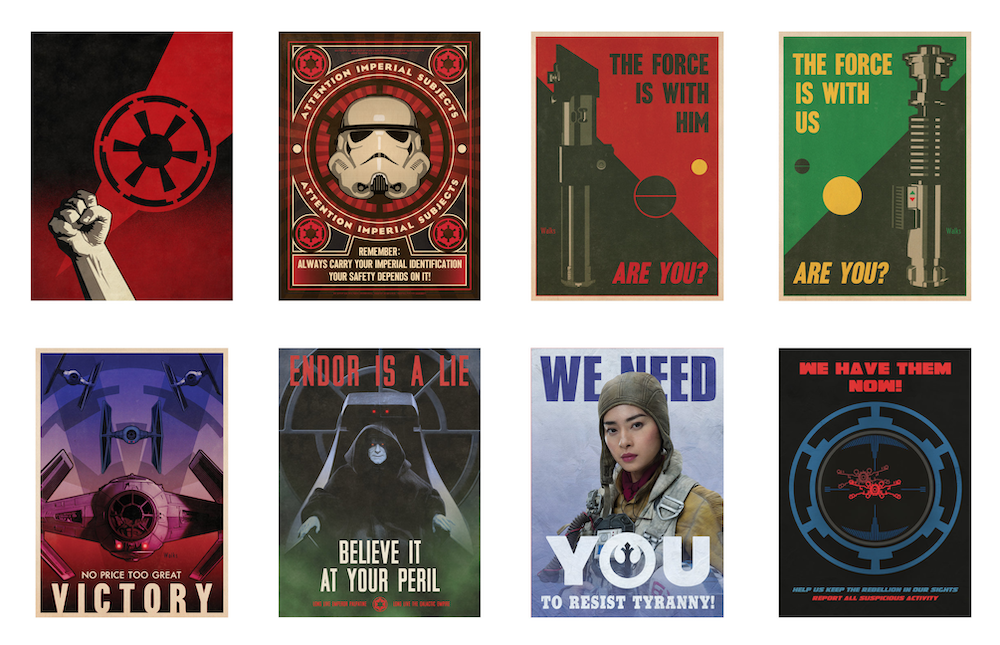 14.12.2018
Ganz großes Kino, wirklich. Er verkauft einige der Motive auch als Postkarten-Sets.
I've created a ton of Star Wars related retro-themed propaganda images for various projects over the years. Since I love both Star Wars and vintage art – especially World War II era propaganda – these types of jobs have always been among my favorites.
*** Belong to the cool Kids! It's Easy: Follow this Blog on Social Media like Twitter, Snapchat or Instagram for more Content of from Zwentner.com & about my Life ***