Algorithmisch generierter Acid 👽. 24/7 if you like. The Endless Acid Banger ist genau das was man für ein durchgefeiertes Wochenende in den heimischen vier Wänden benötigt.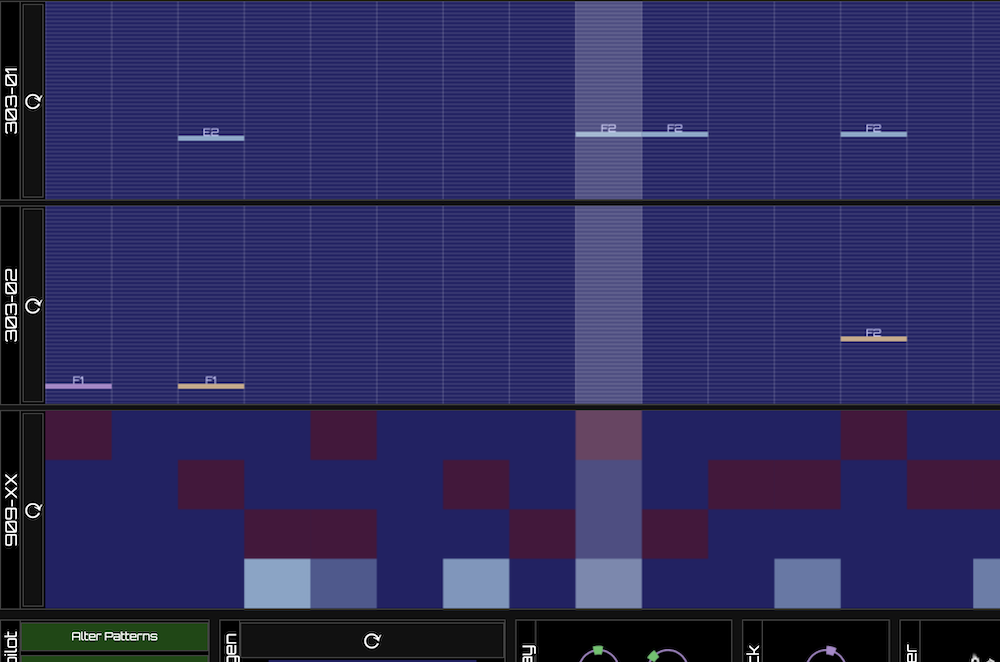 23.04.2021
Und natürlich frisches Obst nicht zu vergessen…
The music you hear is generated in your browser by a randomised algorithm, below you can see the notes and parameters that are currently in use. You can also interact with various parameters and buttons manually. The green autopilot switches change how automatic playback is. Leave them on for a lean-back experience. Buttons labelled ⟳ will generate new patterns. Source Code is on GitHub

The Endless Acid Banger was created by Vitling. If you want to support my work, please consider buying my music or sponsoring my GitHub.
(via)
*** Belong to the cool Kids! It's Easy: Follow this Blog on Twitter, experience ZWENTNERS's Life on Instagram and listen to our Podcast about Vinyl ***