Ein ziemlich verstörendes kleines Game bei dem ihr durch die schier endlosen Gänge einer japanischen Untergrundstation lauft. Der einzige Weg nach draußen ist Exit 8.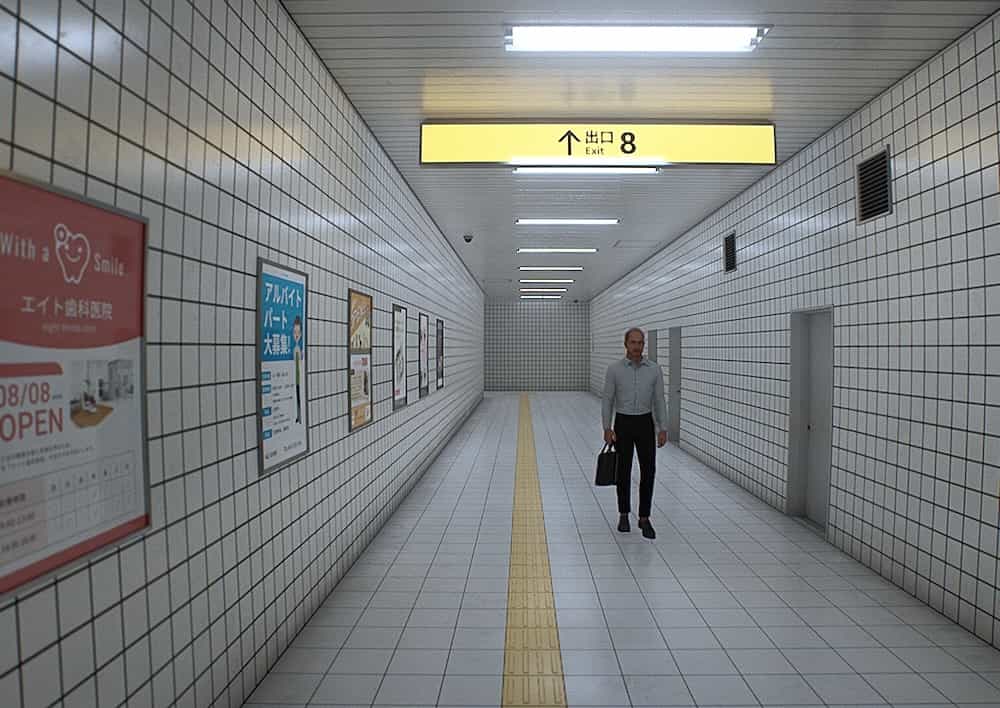 07.11.23
Die wirklich großen U-Bahn Stationen Tokios wie die unter Mega-Kreuzung Shinjuku haben Pate gestanden für das Labyrinth in Exit 8. Es ist auch unter Realbedingungen überhaupt kein Problem sich dort hammerhart zu verirren, selbst wenn es wie eher üblich dort voller Ameisen, äh ich meine Menschen ist.
Die Vorstellung durch die wirklich fast menschenleeren Gänge einer solchen Station zu spazieren alleine ist also schon creepy genug ;)
Don't overlook any anomalies!
You are trapped in an endless underground passageway.
Take a good look around and find a way to escape.

Don't overlook any anomalies.
If you find anomalies, turn around immediately.
If you don't find anomalies, do not turn back.
To go out from Exit 8.

The Exit 8 is a short walking simulator inspired by Japanese underground passageways, liminal spaces and back rooms.
*** Belong to the cool Kids! It's Easy: Follow this Blog on Twitter, experience ZWENTNERS's Life on Instagram and listen to our Podcast about Vinyl ***