Hoffen wir auf maximale Cheesy-ness im angekündigten 'Fantasy Island' Reboot. Wisst ihr noch? Das war die Serie in der Menschen eine Zeit lang innerhalb ihres sehnlichsten Wunsches auf der Karibik Insel "Fantasy Island" leben konnten. Meistens um dadurch den wahren Wert des Lebens zu erkennen.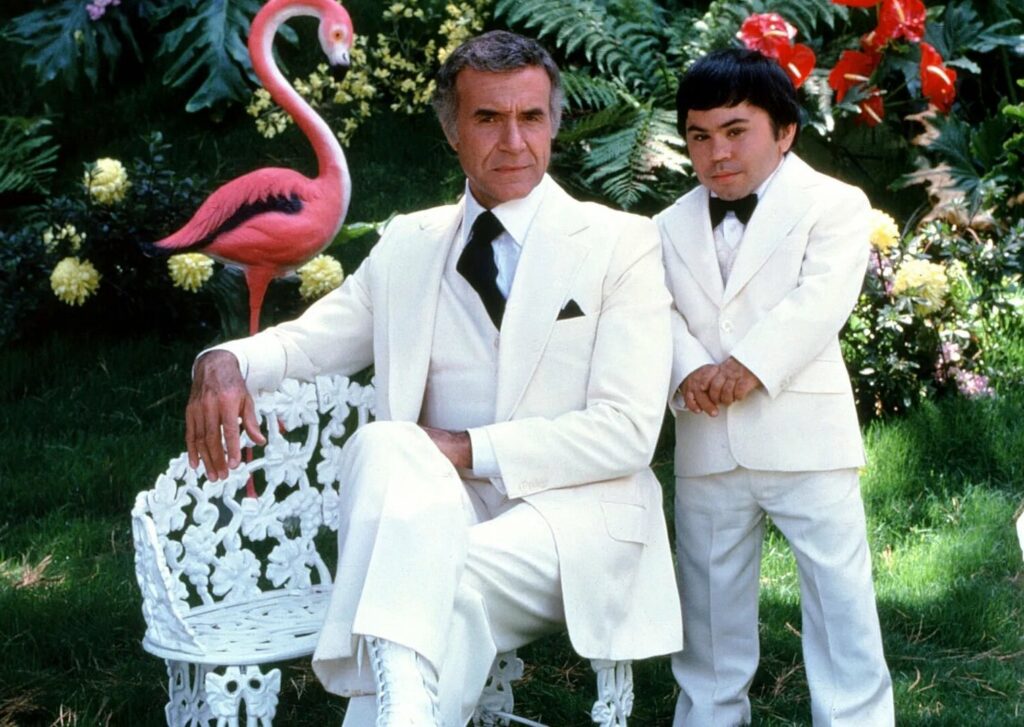 16.12.2020
Die Exotik des Settings und vor allem der ikonische Fantasy Island Gastgeber Mr. Rourke (Ricardo Montalban) sowie sein kurz gewachsener Sidekick Tattoo sind mir seit ich die Serie in den 90er Jahren im Nachmittagsprogramm der Privatsender gesehen habe, in Erinnerung geblieben.
Fox is producing a reboot of the classic 1978 series Fantasy Island. This new show will be a contemporary version of the classic drama series. The project is being developed by writer-producers Liz Craft and Sarah Fain (The 100).
Nach heutigem Maßstab hat Fantasy Island alles was ein 80er Jahre retro Traum haben muss + eine große Extraportion Ironie-Cringe. Eigentlich besteht überhaupt keine Chance, dass ein Remake auch nur Ansatzweise an das Original herankommt. Abgesehen davon, natürlich einen Blick wert :)
Fantasy Island Theme Song Intro
(via geektyrant)
*** Belong to the cool Kids! It's Easy: Follow this Blog on Twitter, experience ZWENTNERS's Life on Instagram and listen to our Podcast about Vinyl ***