Game & Watch: Super Mario Bros.
Zum 35sten Geburtstag von 'Super Mario Brothers' released Nintendo einen Handheld im original 'Game & Watch' Design aber mit Farbdisplay und ein paar Goodies.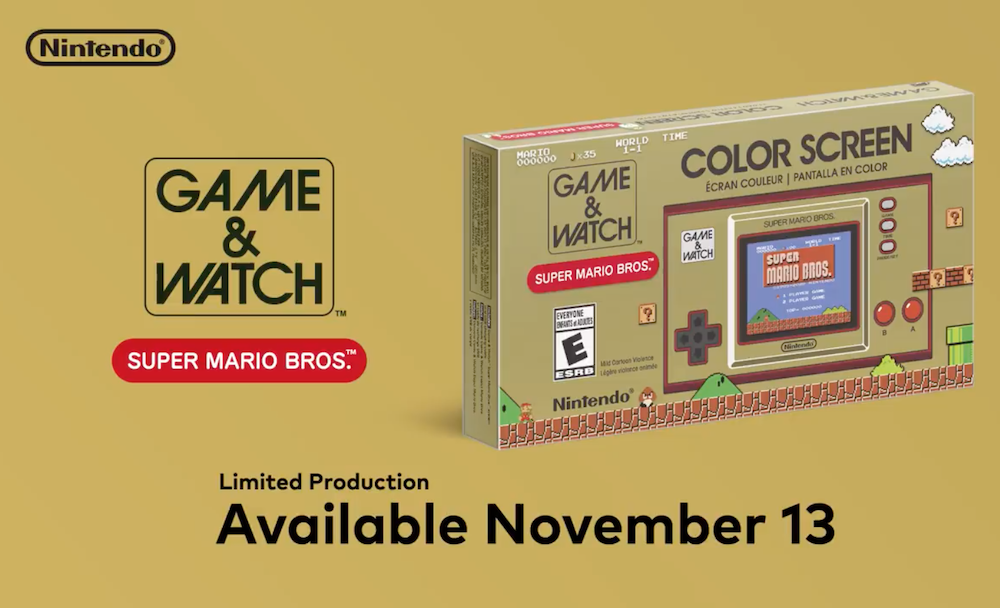 07.09.2020
Enorm würdige Idee, die mich persönlich ehrlich gesagt ganz schön triggert. Neben 'Super Mario Bros 1' sind auch noch die sog. 'Lost Levels' enthalten sowie 'Ball' das original 'Game & Watch' Spiel, dass seinerzeit auf der 1981er Hardware zu finden war. Nicht zu vergessen ist natürlich die Digitaluhr, die 'Game & Watch' erst zu dem machte was es damals war, nämlich ein Telespiel und eine Uhr.
Wieder mal eine geniale Idee sowie Umsetzung, wie sie eigentlich nur von Nintendo stammen kann. Kein anderer Hersteller schafft es seine Galionsfiguren so am Leben zu halten und seinen eigenen Kult zu feiern. ?
Get your hands on a new piece of history with the Game & Watch: Super Mario Bros. system! Play Super Mario Bros., Super Mario Bros.: The Lost Levels, a Mario version of Ball, and enjoy a digital clock with 35 little touches. This classic with a new look arrives 11/13.
Game & Watch: Super Mario Bros. - Announcement Trailer
*** Belong to the cool Kids! It's Easy: Follow this Blog on Social Media like Twitter, Snapchat or Instagram for more Content of from Zwentner.com & about my Life ***