Inside a Japanese Inspired $135 Million Apartment Overlooking Central Park
Seitdem ich das erste mal durch den New Yorker Central Park geschlendert bin habe ich mich gefragt wie man wohl, in diesem von aussen eher unscheinbaren, aber ziemlich hohen Wolkenkratzer namens '432 Park Ave building' das man quasi von überall aus dem Park sehen kann, wohnen würde.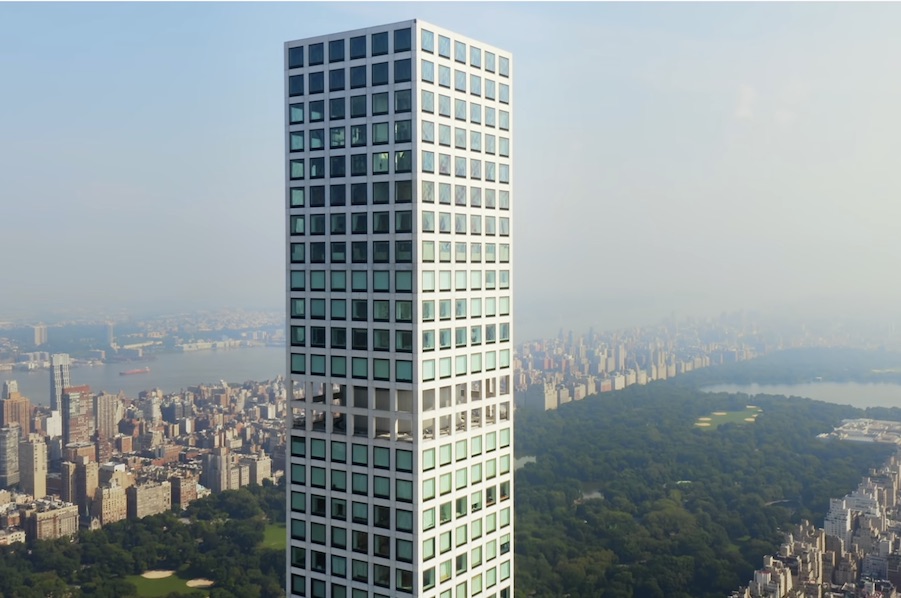 05.11.2021
Enes Yilmazer
 begeht auf seinem YouTube Kanal Luxus-Appartments, damit Normalsterbliche zumindest mal schauen können, wie sehr reiche Leute denn so wohnen und zeigt in diesem Clip eine Wohnung im (ich glaube) 78sten Stock besagten Gebäudes, die gerade für sage und schreibe 135 Millionen Dollar zum Verkauf steht.

Verantwortlich für die Innenarchitektur ist der Japaner Hiroshi Sugimoto und was wir hier zu sehen bekommen ist zweifelsohne atemberaubend. Dazu gibt es so ziemlich auf jeder Ecke der Unterkunft einen spektakulären Ausblick auf Manhattan. Was soll ich sagen: Wäre ich Milliardär, würde ich nicht lange Zucken, sondern zuschlagen.
This week we are touring the 79th floor unit of the iconic 432 Park Ave building in New York City. This full floor unit is designed in a traditional Japanese style by world-renowned artist and architect Hiroshi Sugimoto!
Inside a Japanese Inspired $135,000,000 NYC Apartment With Central Park Views
(via twistedsifter)
*** Belong to the cool Kids! It's Easy: Follow this Blog on Twitter, experience ZWENTNERS's Life on Instagram and listen to our Podcast about Vinyl ***