John Carpenter's Halloween 2018: Expanded Edition
Am 18. Oktober erscheint eine 'Deluxe Edition' zum Soundtrack des neuesten Halloween Films vom Regisseur David Gordon Green, zu dem Halloween Schöpfer John Carpenter (+Sohn Cody) seinerzeit den Score beisteuerte. Die nun erscheinende 'Expanded Edition' enthält 28 Minuten bisher unveröffentlichte Musik.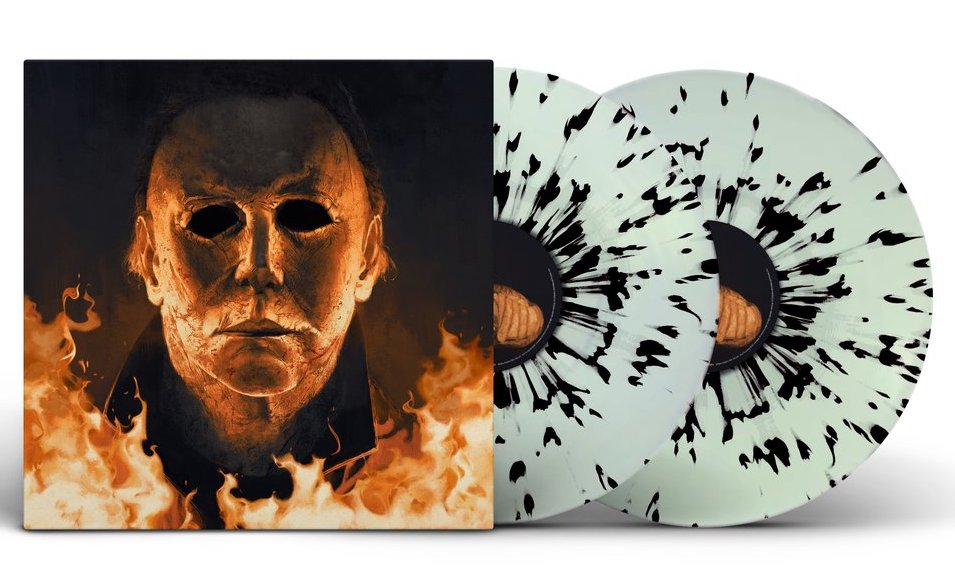 05.09.2019
Ein bisschen früh wirkt das schon irgendwie für einen Streifen aus dem letzten Jahr, doch Halloween ist und bleibt ein Zugpferd und er Film war ein Box Office Erfolg, da kann man das schon machen. 24 neue Cue's verteilt auf über 28 Minuten frisches Material warten auf uns.
Die bei Sacred Bones haben sich richtig Mühe mit dem neuen Cover-Design gegeben auf dem das Konterfeit von Michael Myers getaucht in brennendes Feuer abgebildet ist. Rundherum befindet sich ein sog. 'lenticular sleeve' also quasi ein Riffelplastik, dass beim auf- und zuschieben den Effekt lodernder Flamen erzeugt.
Die Auflage ist mehr als ordentlich und die üblichen Verdächtigen beteiligen sich mit diversen exklusiven Sonderpressungen:
12" vinyl formats will include:

– Main Version: LP1 Orange / LP2 Black – 7500 copies

– Red & Yellow Flicker (Vinyl Me Please Exclusive)  – 500 copies

– Neon Orange (F.Y.E. Exclusive) – 500 copies

– Pool of Blood (Bull Moose Exclusive) – 400 copies

– Orange-in-Clear inset w/ Black Splatter (Newbury Comics Exclusive) – 500 copies

– Orange w/ Black Splatter (Waxwork Exclusive) – 1000 copies

– Glow in the Dark Splatter (SB Mailorder Exclusive) – 1000 copies

– Blue w/ Red Splatter (Sacred Bones Record Society Exclusive) – 150 copies

– Orange & Silver Starburst (Discogs Exclusive) – 500 copies
Ich selbst werde meinen Anker wohl nach der VMP Variante auswerfen, auch wenn man sie bis jetzt noch nicht zu sehen bekommen hat. Die 'glow in the dark with black splatter' Version, direkt auf Sacred Bones kann sich aber auch mehr als sehen lassen.
Obwohl ich letztes Jahr natürlich die erste Score-Fassung gekauft habe, wird das wohl ein Nobrainer für mich. Schliesslich reden wir hier vom John Carpenter. Seht unten einen Promo-Clip sowie ein Video mit dem 'Flammen-Effekt' in Aktion.
Halloween Soundtrack (Expanded Edition) - Teaser Trailer
Halloween (Expanded Edition) - Lenticular Sleeve Demo
*** Belong to the cool Kids! It's Easy: Follow this Blog on Social Media like Twitter, Snapchat or Instagram for more Content of from Zwentner.com & about my Life ***