Love Hultén's Nintendo Shrine
Über den schwedischen retro Designer Love Hultén habe ich hier schon mal gebloggt. Aktuell wird eine seiner Konstruktionen namens "Puya" durch den coolen Teil des Internets gereicht, die ihr unbedingt sehen müsst.
11.10.2018
Das Teil ist, wie alles was Love Hultén "umdesigned" funktionierende Hardware. Puya ist eine Verneigung vor dem NES bzw. Famicom und hat zwei Cartridge Slots um die unterschiedlichen Modulgrößen abspielen zu können.
Ist eine Spielkassete eingesetzt, stülpt man dem ganten die Glasglocke über und nach einem Druck auf die Power-Taste wird diese dann auch noch von innen Beleuchtet. Die Games kommen in den dazu passenden stylischen Tragekoffer, in den oben noch zwei funkbasierte Retro Controller eingesteckt werden können.
Famicom(1983) and its US equivalent, the NES(1985), helped revitalize the video game industry following the video game crash of 1983. It became the most successful gaming console of its time in both Asia and North America, and Nintendo set a new standard for subsequent development in the game industry.

Pyua is a conceptual tribute and a delicate homage to Nintendo.
Und habt ihr schon einen kleinen Retro-futuristischen Orgasmus? Nein? Dann schaut Euch mal die Bilder und das Video an. ?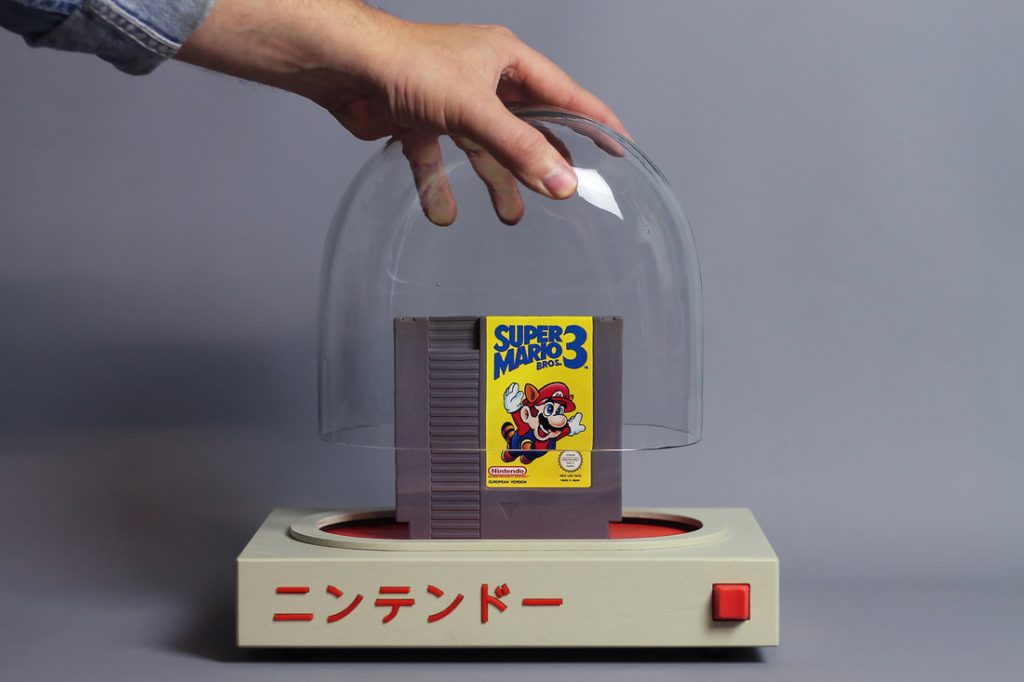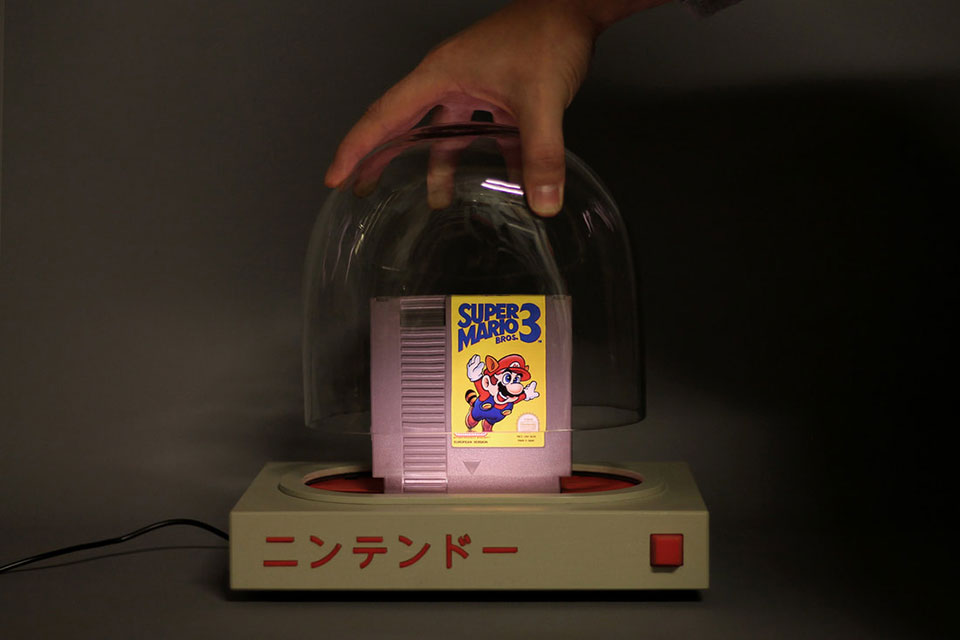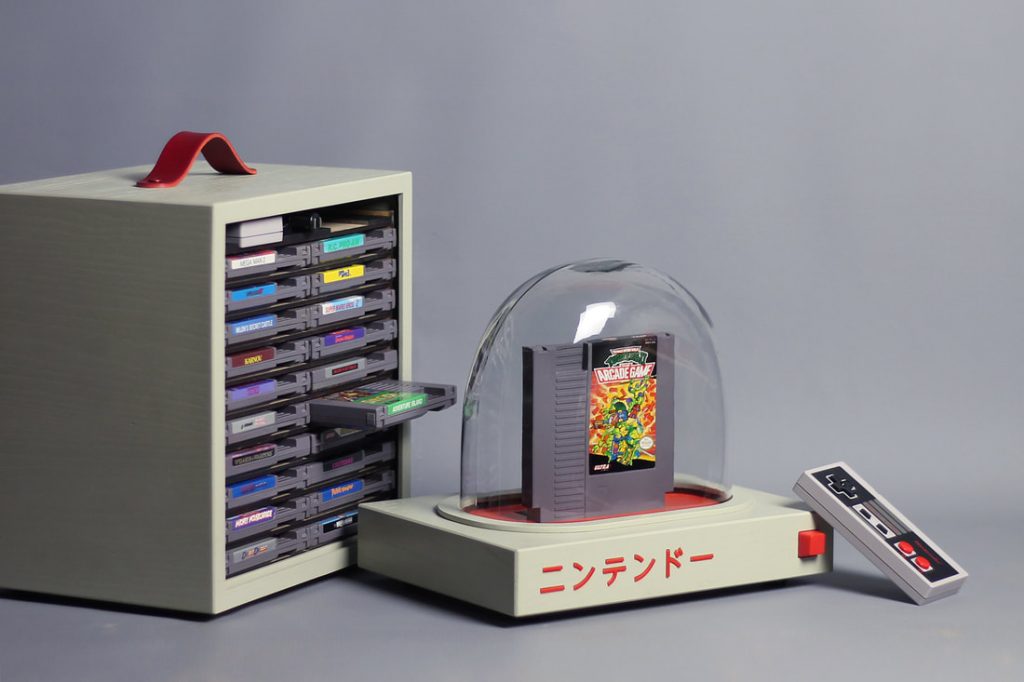 © Love Hultén, 2018
(via theawesomer)
*** Belong to the cool Kids! It's Easy: Follow this Blog on Social Media like Twitter, Snapchat or Instagram for more Content of from Zwentner.com & about my Life ***