Momoko Kikuchi Adventure (Purple Vinyl Edition)
Momoko Kikuchi ist eine der ersten Vertreterinnern der spanischen "Idol-Szene" und nahm bereits mit sechzehn Jahren (das war im Jahr 1984) ihre erste Single auf. 'Adventure' (das jetzt wieder auf Vinyl gepresst wird) erschien nur zwei jähre später, war aber bereits ihr fünftes Studioalbum.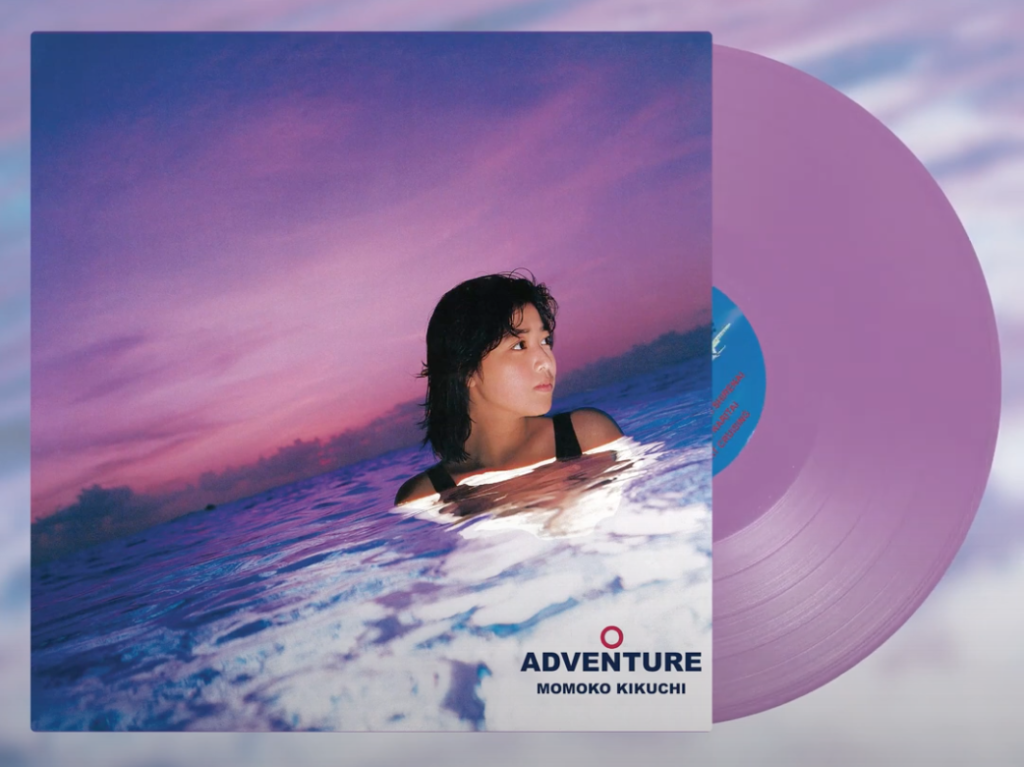 02.06.2020
Selbst aus heutiger Sicht ein unglaublicher Output wenn man mit gerade mal 18 Jahren bereits fünf mal im Studio war um ein Album aufzunehmen. Zwischen 1985 und 1987 brachte sie es in Japan auf sieben Nummer eins Hits in den Orion Charts.
Bevor ihr Stern verglühte, wechselte sie dann übrigens die Sparte  wurde Schauspielerin und spielt bis heute in japanischen TV-Serien in Filmproduktionen mit. 'Adventure' ist heute ein Klassiker der 'City Pop-Ära' und wird jetzt via shiptoshore neu auf Vinyl re-released.
Ein wirklich zuckersüßes Stück J-Pop Geschichte, das ich mir gerne ins Regal stelle. Die Platte lässt sich aktuell  (zum guten Kurs), noch auf HHV beziehen und erscheint offiziell am 16.06.20.
Eine Empfehlung auf "lila" Vinyl! ?
Unavailable on vinyl since its original release in Japan and Hong Kong circa 1986, Ship to Shore PhonoCo. is very proud to present Momoko Kikuchi's J-Pop masterpiece Adventure back on wax where it belongs!

Momoko Kikuchi – already a bonafide pop idol in her native Japan – released Adventure a mere two months after her eighteenth birthday, her smooth vocals complimenting the electronic music like caramel sauce over vanilla ice cream. When people talk about the sound of 80's Japanese City Pop, this is what they're referring to.

Newly remastered from original archival material and pressed onto limited edition purple vinyl, this is a must-have for collectors and music aficionados alike!
*** Belong to the cool Kids! It's Easy: Follow this Blog on Social Media like Twitter, Snapchat or Instagram for more Content of from Zwentner.com & about my Life ***