Mushroom plays Modular Synthesizer
Die elektrische Energie einer pinken Morchel bespielt einen Synthesizer. Fünf Minuten in denen wir ein kleines Stückchen näher Richtung Weltfrieden kommen.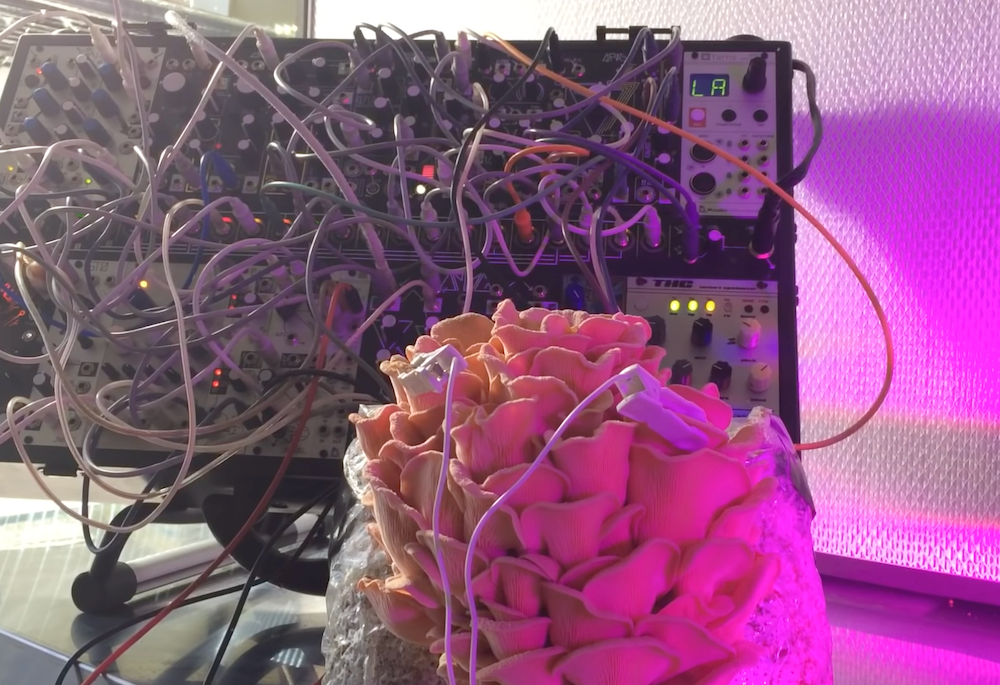 27.12.2020
Five Minutes of Pink Oyster Mushroom Playing Modular Synthesizer
Through the magic or rather science of bio data sonification, this flush of oyster mushrooms get a shot at playing a eurorack modular synthesizer before they become my dinner. Electrical resistance is measure by passing a small current through the mushrooms similar to a lie detector test. The changes in resistance are then converted into control signals which determine the rhythm, pitch, timbre and effects parameters of the modular synthesizer.
Five Minutes of Pink Oyster Mushroom Playing Modular Synthesizer #mushroom #mushroommusic #mycology
(via boiongboing)
*** Belong to the cool Kids! It's Easy: Follow this Blog on Twitter, experience ZWENTNERS's Life on Instagram and listen to our Podcast about Vinyl ***