P. Vanillaboy: Many Me EP
Mit seiner EP 'Many Me' überzeugt der junge aufstrebende DJ P. Vanillaboy zur Zeit die elektronische Musikszene. "Ich nenn mich P. Vanillaboy mein Bass ist immer saftig", heißt es in seinem bekanntesten Track 'Nachtschicht' und der DJ hält, was er verspricht.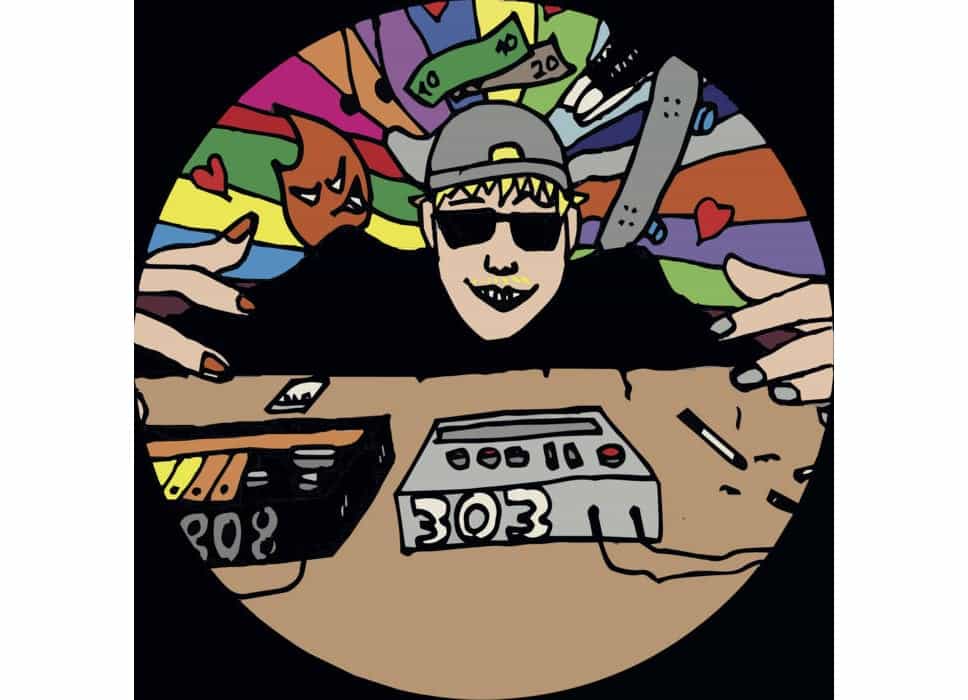 24.02.2023
von Tara Theisen
Nicht nur sein Albumcover wirbt mit einem kreativ gezeichneten 808 und einem prägenden 303, auch der Sound des Künstlers passt zu diesem Eindruck.
Mit einem saftigen Bass, roughen beats, unbekümmerten kicks, verzerrten vocals und unernsten, spaßigen Texten, kreiert der Dj eine lockere Partystimmung, die zum Tanzen einlädt.
Seine EP zeigt jedoch, dass mehr als nur einer von vielen Party DJs hinter seiner Arbeit steckt, wie sein Track "Ven por mi" demonstriert.
"Ven por mi" ist ein solider, an Techhouse angelehnter, entspannter Track, welcher den Hörer sofort abholt. Im Gegensatz dazu sind in "Spitfire" diverse Acidklänge zu erkennen. So schafft es P. Vanillaboy innerhalb einer kleinen Ep eine große Range an Einflüssen zu präsentieren, ohne dabei gekünstelt oder gewollt rüberzukommen.
Der junge Dj ist definitiv in einem Atemzug mit anderen aufstrebenden Berliner Undergroundkünstlern zu nennen, wie 3lna, Viko63 und Penglord. Wie auf Instagram zu erkennen ist, sind alle KünstlerInnen miteinander connecten und bilden einen ganz neuen, sehr interessanten Strom der Deutschen Techno-New Synth Pop – Welle, die es weiter zu beobachten gilt.
Today we announce a VERY special addition to the Goddess Music Rosta! P.Vanillaboy launching with his first release on Goddess Music. Taking us through a journey of sounds, with the opening song "Nachtschicht", rocking a classic electro into hiphop SPORTY SCAPE (get ready for nightshift in February) – to a vocal feature from Micav within the A2 on a very dreamy, outer space note. The flip side B1 continues with the killer features, interlacing 3LNA over some driving electro bass, to conclude with straight up acid no compromises jam on the B2. Many Me EP is here to get your bottom shaking. UNAPOLOGETIC.
none/such - P.Vanillaboy | HÖR - Mar 12 / 2022
Goddess Music - P.Vanillaboy | HÖR - Sep 2 / 2022
*** Belong to the cool Kids! It's Easy: Follow this Blog on Twitter, experience ZWENTNERS's Life on Instagram and listen to our Podcast about Vinyl ***