Shanghai's New Year celebrations using drones
In Shanghai haben sie dieses Jahr Silvester mal eben das Feuerwerk revolutioniert. Für das große Staunen über der Skyline der Megacity sorgten diesmal nämlich beleuchtete Drohnen anstatt Schwarzpulver. ?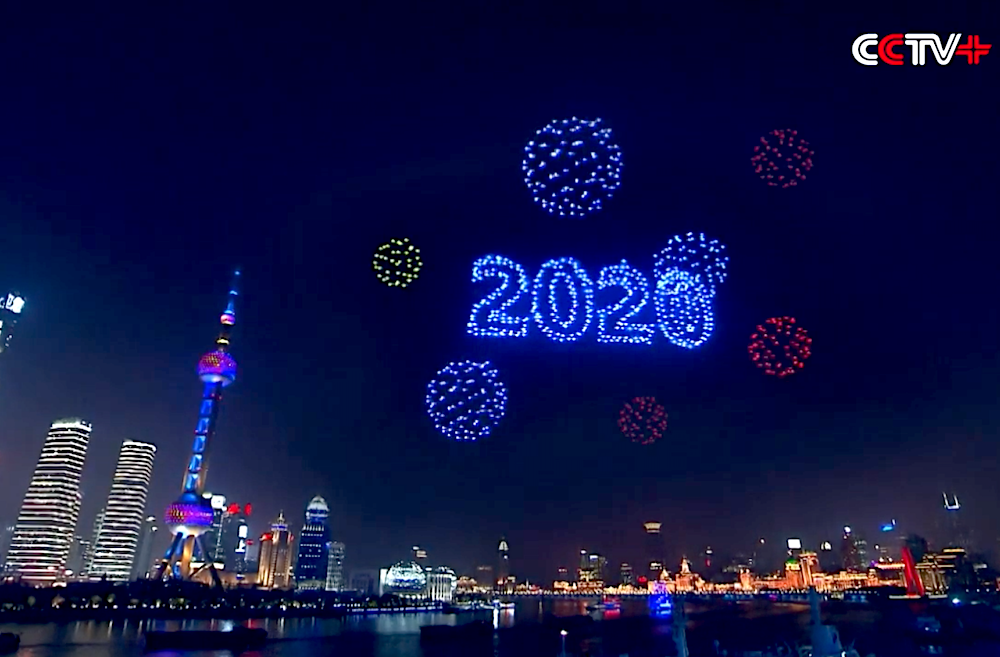 02.01.2020
Sparen wir uns nächstes Jahr doch einfach die Diskussion um privates Böllern, verbieten es und präsentieren den Menschen einfach mehr staatsfinanzierte umweltfreundliche Drohnen-Shows wie diese. Meiner Meinung nach kann dagegen jedes klassische Feuerwerk einpacken.
Nearly 2,000 drones took the Tuesday night sky and illuminated the Huangpu River in east China's Shanghai Municipality to welcome the new year. At around midnight, the drones gathered to become a running man. It moved forward, showing the huge changes and glorious achievements Shanghai has made in the past 40 years of reform and opening-up. After the end-of-year countdown, the show ended with drones forming the Chinese characters of "Zhui Meng" (Dream pursuit).
2,000 Drones Light up Night Sky in Shanghai to Welcome New Year
*** Belong to the cool Kids! It's Easy: Follow this Blog on Social Media like Twitter, Snapchat or Instagram for more Content of from Zwentner.com & about my Life ***