The hillarious 'digital bra version' of Paul Verhoeven's Showgirls
Diese Version von Paul Verhoeven's Showgirls ist nicht nur extrem gekürzt worden um jugendfrei im Kabelfernsehen laufen zu können. Auf wunderbar dilettantische Weise wurden den barbusigen Stripperinnen auch noch BH's auf den Körper gemalt und die Dialoge teilw. einfach "übersprochen".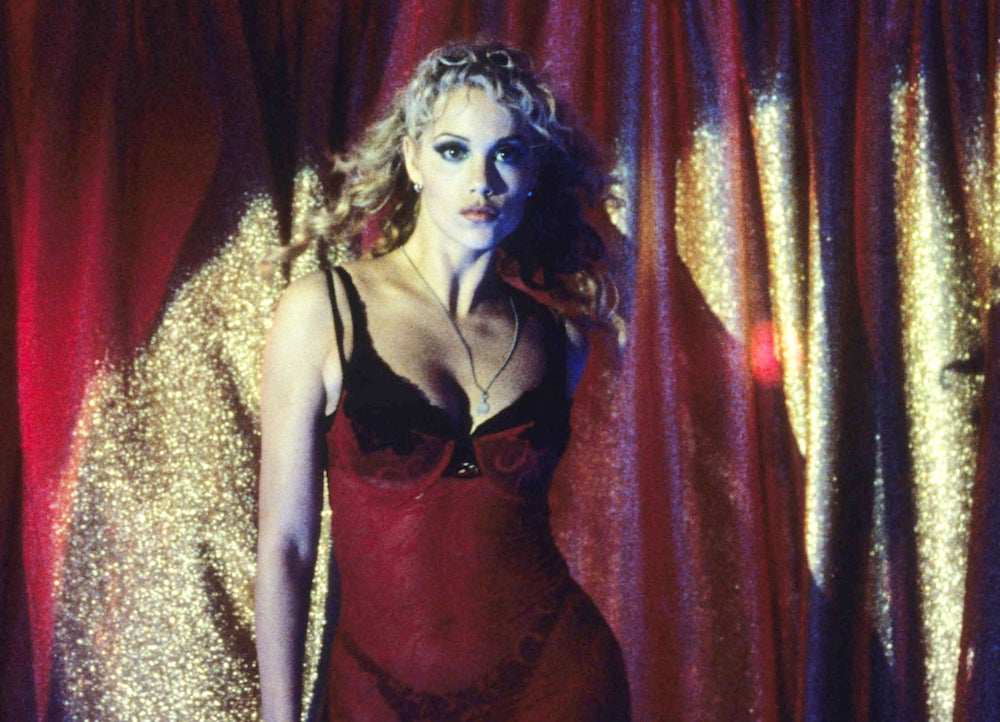 08.01.2021
Paul Verhoevens "Showgirls" gehört zu den skandalträchtigsten Mainstream-Produktionen der 90er Jahre und befindet sich seitdem auf der Schwelle zwischen Sexplotation, Art und Trash. Natürlich ist er, wie es sich für einen Kultfilm gehört auch amtlich vom Feuilleton zerfetzt worden.
Trotzdem hatte ihn sich der TV Sender VH1 ins Portfolio eingekauft und in einer derart absurden Form zurechtgestutzt, wie es sonst wohl nur Zensoren in Saudi Arabien gelingt.
Glücklicherweise wurde das Ganze für die Nachwelt im Internet Archive für immer konserviert. Schaut z.B. einfach mal bei Minute 11:33 rein. 😂
Der Film feiert dieser Tage sein 25. Jubiläum und ich bin entzückt, dass mir dieser unbekannte Fakt passend vor die Füße gefallen ist. Sehr kurzweilig ist zudem die aktuelle Folge von NPR's Pop Culture Happy Hour, die sich ebenfalls mit dem Kult um Showgirls beschäftigt.
Da wir vermutlich momentan alle genug Zeit haben sage ich mal, dass es also nun Pflicht ist sich auf eine Zeitreise in das Showgirls Universum zu begeben.
The television rights to Showgirls (1995), the most notable NC-17 film of all time, were eventually purchased by the VH1. However, because of the film's frequent nudity, a censored version was created with bras and panties digitally rendered to hide all exposed breasts and genitalia. Also, several scenes were removed entirely, rendering it to more or less be a compilation of unrelated scenes. Berkley refused to re-dub her lines because MGM refused to pay her fee of $250, so a noticeably different actress' voice can be heard on the soundtrack.
*** Belong to the cool Kids! It's Easy: Follow this Blog on Twitter, experience ZWENTNERS's Life on Instagram and listen to our Podcast about Vinyl ***