SLASHSTREET BOYS: 'I'LL KILL YOU THAT WAY'
Die "Boygroup" der fünf größten Kino-Massenmöder aller Zeiten gibt sich die Ehre und präsentiert mit 'I'LL KILL YOU THAT WAY' das einzig würdige Halloween Popsong-Cover des Kürbisfestes.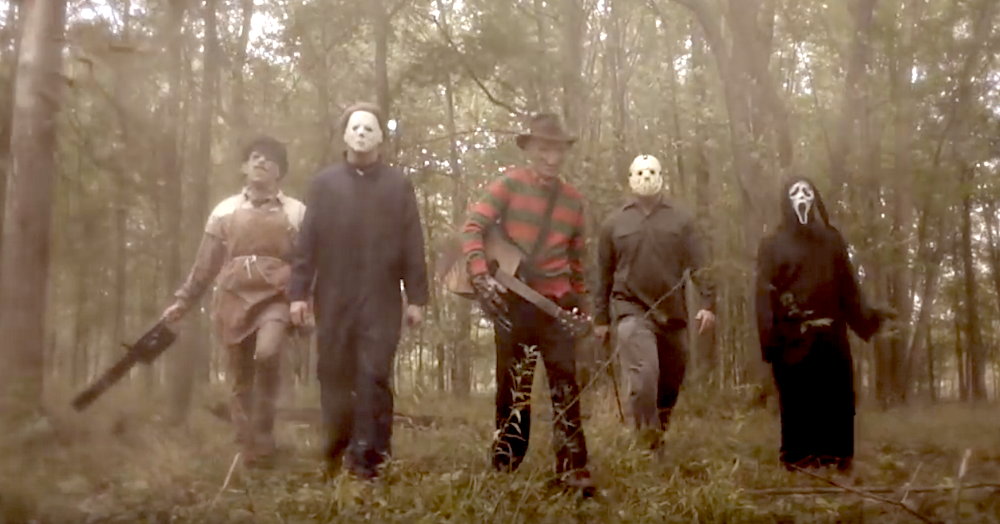 31.10.2018
HAPPY HALLOWEEN BITCHES! ?
FILMED AND EDITED BY RCLAY1987 OF THE MERKINS IN COLLABORATION WITH TACO TRUCK. STARRING FREDDYKRUEGERFILES AS FREDDY KRUEGER, PAUL SCHULTZ AS JASON VOORHEES, SETH PAC AS GHOSTFACE, AARON BARCUS AS MICHAEL MYERS, AND JAKE BARCUS AS LEATHERFACE.
SLASHSTREET BOYS - "I'LL KILL YOU THAT WAY" (OFFICIAL BACKSTREET BOYS PARODY)
(via Nerdcore)
*** Belong to the cool Kids! It's Easy: Follow this Blog on Social Media like Twitter, Snapchat or Instagram for more Content of from Zwentner.com & about my Life ***