Clippy ist unumstritten der Jar Jar Binks der Windows Universums. Ja, man kann sagen die allermeisten Leute hassen die hilfreiche Büroklammer, die das Microsoft OS von 1998-2004 unsicher machte. Great Big Story lässt Clippy's Erschaffer den Designer Kevan J. Atteberry zu Wort kommen.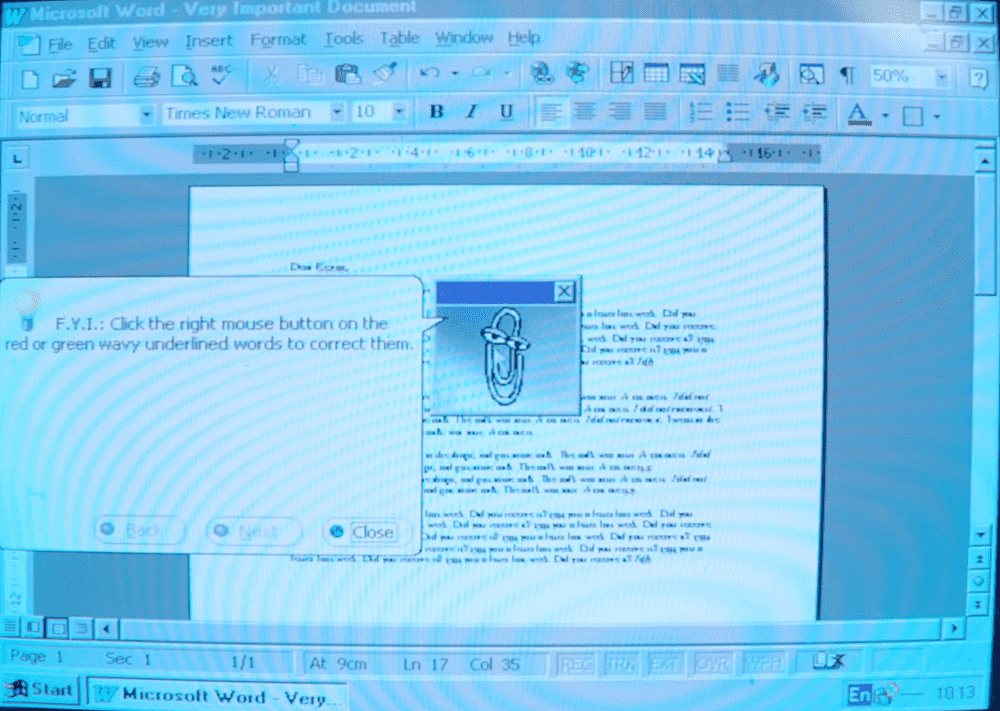 11.06.2023
Fun Fact: Ateeberry hat die grausige Drahtklammer auf seinem Macintosh entworfen. Macht es natürlich nicht besser :)
'Clippit' or 'Clippy' as you might know him, made his way onto millions of computers around the globe in the late nineties. The trusty paperclip fended off countless other characters before rising to fame upon his selection as Microsoft Office 97's default assistant. Despite always being on hand to offer helpful suggestions and useful tips, Clippy's input wasn't always appreciated. His diligent gaze and shape-shifting animations divided opinion amongst the masses. The virtual character has left a lasting impression on those who worked alongside him. Now possessing a nostalgic charm, he continues to remind people of a simpler time in technology.
*** Belong to the cool Kids! It's Easy: Follow this Blog on Twitter, experience ZWENTNERS's Life on Instagram and listen to our Podcast about Vinyl ***