The pain of too much CGI in Movies
Ich behaupte mal, dass jeder schon mal hinter die Kulissen einer "modernen" Filmproduktion" geblickt hat in der ein Greenscreen zum Einsatz gekommen ist um damit in der Postproduktion immer wildere CGI Effekte in das Werk einzubauen. Inzwischen ist Hollywood weit damit gekommen, zu weit für viele.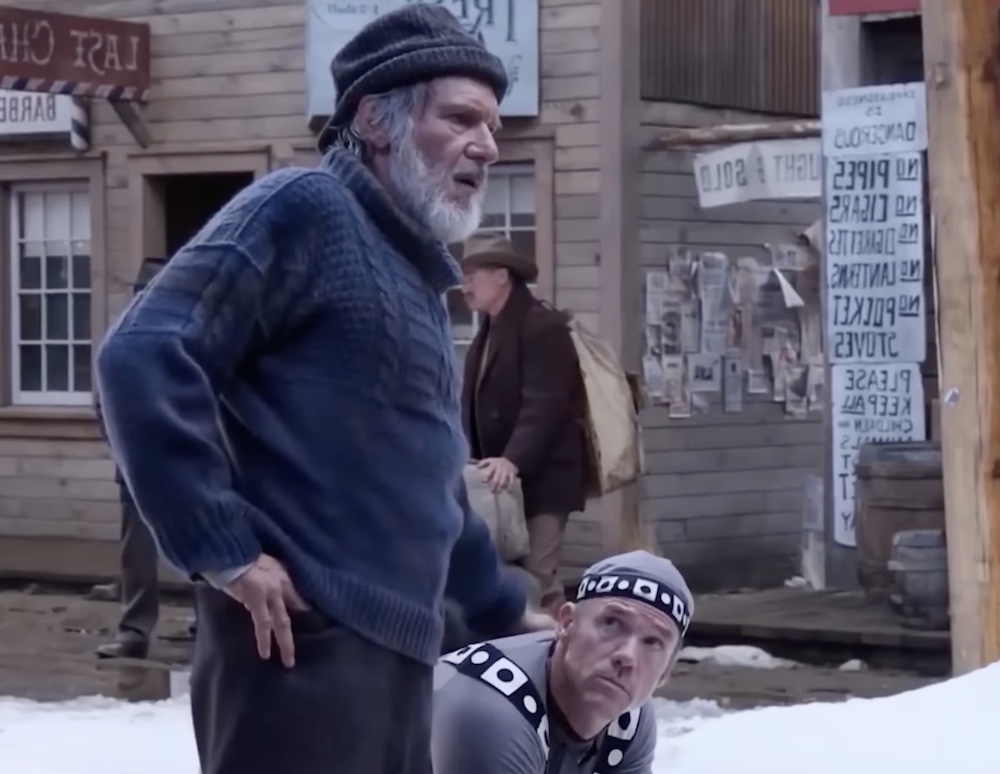 13.08.2022
Manche Dinge will man über die Entstehung einiger Filme gar nicht wissen. Bis gerade habe ich z.B. gedacht, dass ich mir als alter Freund der Filme mit Harrison Ford irgendwann mal "The call of the Wild" ansehen werde. Jetzt denke ich : What!? Eine eine Geschichte in der es um eine Mensch-Hund Beziehung geht, in der der Hund eigentlich nie ein Hund war sondern immer nur ein menschlicher Schauspieler in grauem Stretch-Einteiler mit Hundeblick. Will ich das sehen? Ich denke nicht.
Die Tatsache, dass es inzwischen nicht mehr nur ausser Kontrolle geratene Action-Szenen an unmöglichen Orten sind, die mittels CGI realisiert werden, sondern auch völlig "normale" Szenen mit einem Hund war irgendwie neu für mich und ist btw. sicher ein langsamer Todesstoß für alle Hundetrainer im Film.
Dies ist nur ein Beispiel aus diesem zusammengerafften Feature diverser Making of-Featuretten aus Blue Ray Bonusmaterial und mehr. Vieles davon ist nicht neues, einiges war es für mich schon. In dieser geballten Ladung ist mir auf jeden Fall noch einmal klar geworden, warum ich einen Großteil der hier präsentierten Filme bis heute nie gesehen habe.
Der Funke den dieser künstlichen Welten versprühen will ab einem bestimmten Grad CGI bei mir einfach nicht überspringen. Schauspieler zu sein war abgesehen davon bestimmt vor 30 Jahren auch interessanter.
Famous Movies Without Special Effects…
(via)
*** Belong to the cool Kids! It's Easy: Follow this Blog on Twitter, experience ZWENTNERS's Life on Instagram and listen to our Podcast about Vinyl ***