Die Firma Datagrid experimentiert mit AI generierten Menschen denen man dann Mode anziehen kann um sie anschliessend in Katalogen und Anzeigen abzudrucken. Macht vielleicht bald Leute arbeitslos.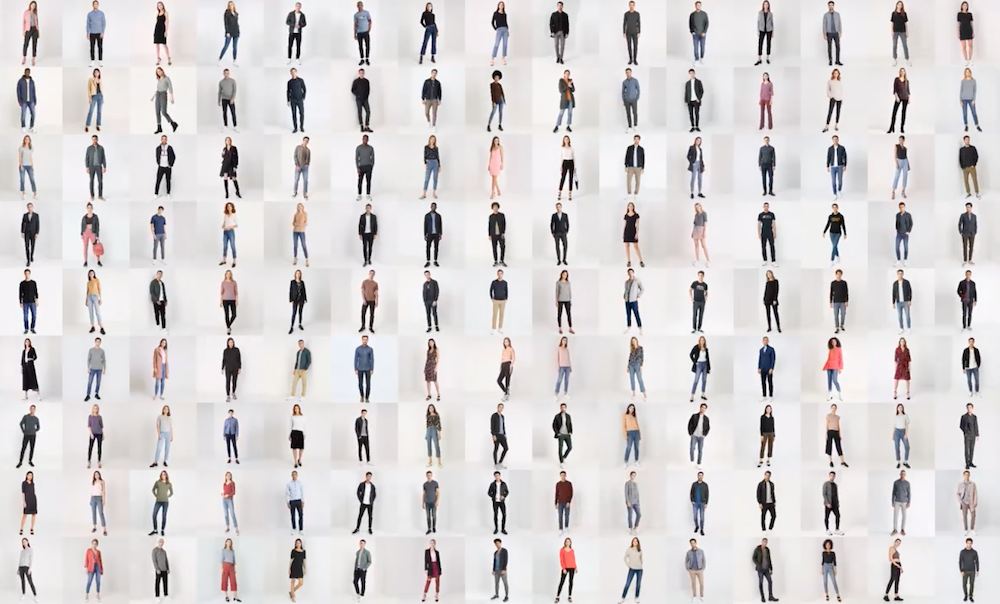 09.05.2019
Irgendwie auch logisch, dass es vielleicht zuerst die 'Menschen-Models' verschwinden werden, die der Betrachter nicht wirklich als Person wahrnimmt. Bin mir ziemlich sicher, dass sowas bald Standart werden wird, wenn heute selbst virtuelle Influencer schon "dick im Geschäft" sind.
Ich meine stellt euch das mal vor: Keine teueren Foto-Shootings mehr, keine Model-Agenturen, keine Settings, Maske und Talent-Scouts. Eine ganze Industrie wird davon Betroffen sein. In zehn Jahren ist das ehemalige Neckermann-Online Katalog Model vielleicht dein Taxifahrer. Aber die werden bis dahin vermutlich auch längst wegrationalisiert sein.
We have succeeded in generating high-resolution (1024×1024) images of whole-body who don't exist using Generative Adversarial Networks (GANs). We use these images as virtual models for advertising and fashion.
【データグリッド】全身モデル自動生成AI | [DataGrid] Model generation AI
(via boingboing)
*** Belong to the cool Kids! It's Easy: Follow this Blog on Social Media like Twitter, Snapchat or Instagram for more Content of from Zwentner.com & about my Life ***