Visible Cloaks: Two Installations
Zwei bisher nicht veröffentlichte Soundinstallationen von Visible Cloaks jetzt auf Bandcamp! Wer ein sechs Kanal Lautsprecher-System hat, bekommt dem zweiten Track in 'Multichannel'  auf Anfrage direkt von der Band.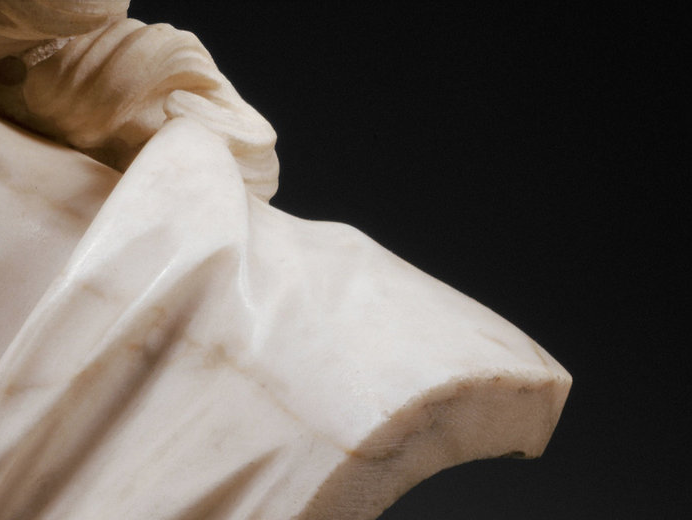 21.03.2020
Natürlich auch in Stereo sehr atmosphärisch und nice! ?
Two site-specific Visible Cloaks installations, previously unreleased and now available digitally.

"Gallery 211" composed for temporarily installation in the Gallery 211 in the European wing of the Art Institute of Chicago, February 2019. The piece is focused specifically on Francesco Mochi's bust of (what is thought to be) St. John the Baptist. www.artic.edu/artworks/73413/bust-of-a-youth-saint-john-the-baptist

"Stedman's Senary" composed for circular 6 speaker array spread across the entire distance of Cathedral Park in Portland, Oregon, August 20th 2016. Aspects of the arrangement are inspired by English handbell ringing traditions – or "change ringing" – as originated by campanologist Fabian Stedman in the mid-1600s. Within the work, fixed FM synthesis tones are used to emulate bell resonance along with an arrangement for voice, pressure valve air and Armenian duduk animated within the 6 channel field using ambisonic panning, intended to mix with the natural soundscape of the park and surrounding anthropophony from the St. John's bridge overhead. Presented here as a 2 channel mixdown approximating the 6-point diffusion within the width of the stereo field (if you have a multi-speaker array and are interested in the files for the full 6 channel version, feel free to get in touch).
*** Belong to the cool Kids! It's Easy: Follow this Blog on Social Media like Twitter, Snapchat or Instagram for more Content of from Zwentner.com & about my Life ***