Yuji Toriyama & Ken Morimura: AEROBICS
Glossy Mistakes legt den seinerzeit offiziellen Soundtrack für Japans staatliches Fitness-Programm in der Bubble-Era wieder auf. Erschaffen von den damaligen Fusion und Boogie Größen Yuji Toriyama und Ken Morimura.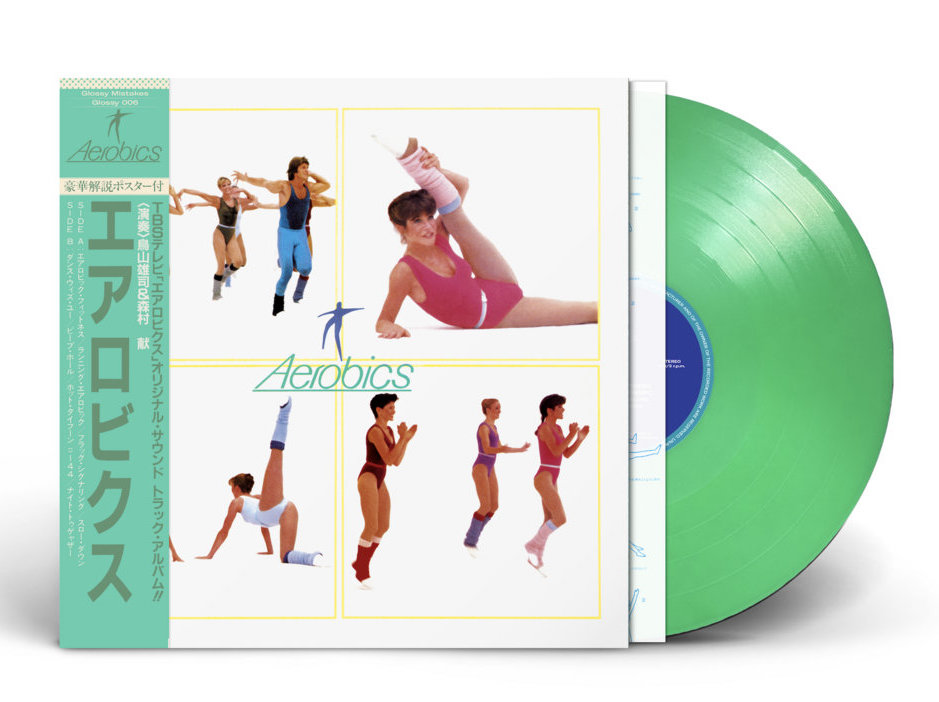 26.05.2021
Für neue Höchstleistungen während des Heimtrainings. Kann man aber bestimmt auch gut beim Putzen hören. 😺
Von der 'grünen' Schallplatte gibt es nur 100 Stück. I'm in!
In the early 80s Japan was in a flourishing bubble, becoming the world's second-largest economy, threatening to overtake the West with its cutting-edge innovation. Middle class Japanese citizens indulged in luxury clothes, imported wine, and international travel, enjoying unorthodox freedom. City pop emerged as the soundtrack to this cosmopolitan lifestyle: an ode to bright colours, sunny beaches and naive romances, with a clear West influence. Such influence also brought together the first health and fitness wave to Japan: for the first time, taking care of oneself was trendy, and Aerobic, the word in everybody's mouth.

Hyped by the momentum, both the Aerobic Fitness Association (A.F.A. U.S.A, still running) and the Nippon Aerobic Association put together a program to help audiences follow Aerobic classes on channel TBS. Not surprisingly they hired one of the most inspired young talents of the Era, the guitarist Yuji Toriyama (now well known as one of the fathers of Japanese fusion), to perform, together with Ken Morimura (keyboardist for the salsa band Orquesta Del Sol) a series of tracks that could help the viewers keep their body moving.

As surprisingly as it seems, that fusion of killer boogie guitars and synths with kitsch aesthetics was made for exercising. Aerobics is a soundtrack made up of boogie beats that span the genres of funk, technopop and even City Pop with the purpose of getting folks off their heinies and moving around rhythmically. As this album plays fully instrumental, Toriyama's rhythms and glossy arrangements melt together perfectly with uplifting synths and programmed drums to give birth to a distinguible cheerful atmosphere. An Aerobic Jam.
A refreshing and vibrating experience from beginning to end to kick off the summer in perfect shape.
*** Belong to the cool Kids! It's Easy: Follow this Blog on Twitter, experience ZWENTNERS's Life on Instagram and listen to our Podcast about Vinyl ***