Rewatch Bloodsport's badly acted 'Bro's for Life' Scene
Es gibt einfach besonders schlechte Filmszenen, so schlecht, dass sich sie auf ewig in dein Gehirn einbrennen. Sie kommen dann alle paar Jahre mal wieder hervor und das für den Rest deines Lebens. Die Endsequenz zwischen Frank W. Dux und Jackson in Bloodsport aus dem Jahr 1988 ist so eine Szene.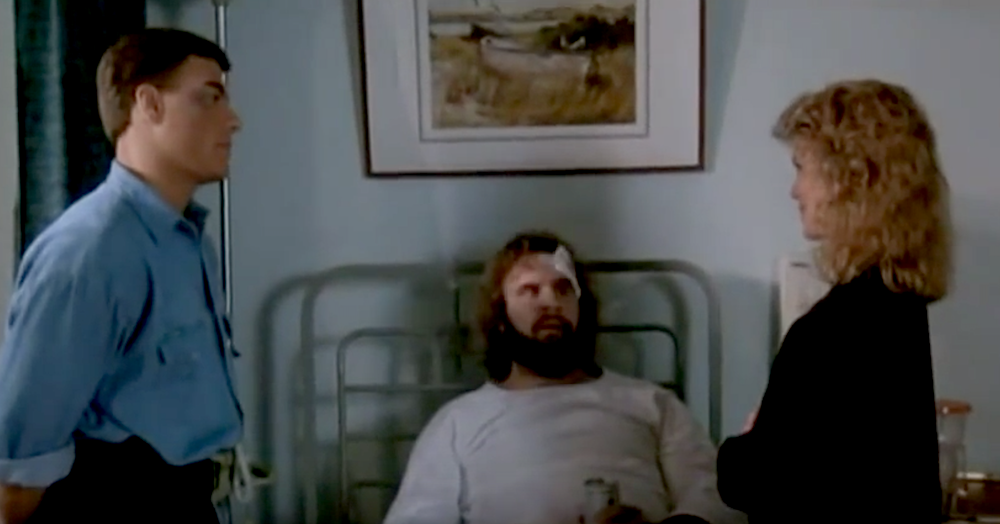 01.11.2018
Zum Glück gibt es YouTube, denn als mir die Szene vorhin durch den Kopf ging waren es nur ein paar Klicks und da war sie dann auch wieder in Bild und Ton. So musste ich mir nicht die Mühe machen und die alte DVD raussuchen ;)
Prägend war dieser Film für mich übrigens in der deutschen Vertonung. Das Zwiegespräch der beiden geht da ungefähr so:
Dux: "Wenn du das nächste mal kämpfst, lass dir nicht dein Stirnband klauen."
Jackson: (kommen fast die Tränen) "Jederzeit, an jedem Ort wann immer du mich brauchst, ich werde da sein"
Dux: "Ich für dich auch mein Freund"
Also kein "I love you my friend" aber mindestens genauso herzzerreissend oder? Die Videobeschreibung des Uploaders passt dazu übrigens wie die Faust aufs Auge oder man sollte besser sagen: wie die Faust nach dem Spagat im Gemächt… ❤️
This is a heart wrenching scene from the magnificent bloodsport. After only two days of knowing each other Frank Dux and Ray Jackson declare thier love for each other. The amazing thing about this film is apparently it's not a comedy, so please don't laugh!
BLOODSPORT - BADLY ACTED GAY SCENE
*** Belong to the cool Kids! It's Easy: Follow this Blog on Social Media like Twitter, Snapchat or Instagram for more Content of from Zwentner.com & about my Life ***