'Save the Forest' Förster-Simulator
Trockenübung zum richtigen Umgang mit Mutter Natur. Wer schon seinen Hintern nicht hochbekommt um im Real-Life mal etwas Müllsammeln zu gehen, der kann sich wenigstens vor dem Monitor für den fragilen Zustand unserer Ökosysteme sensibilisieren. ;)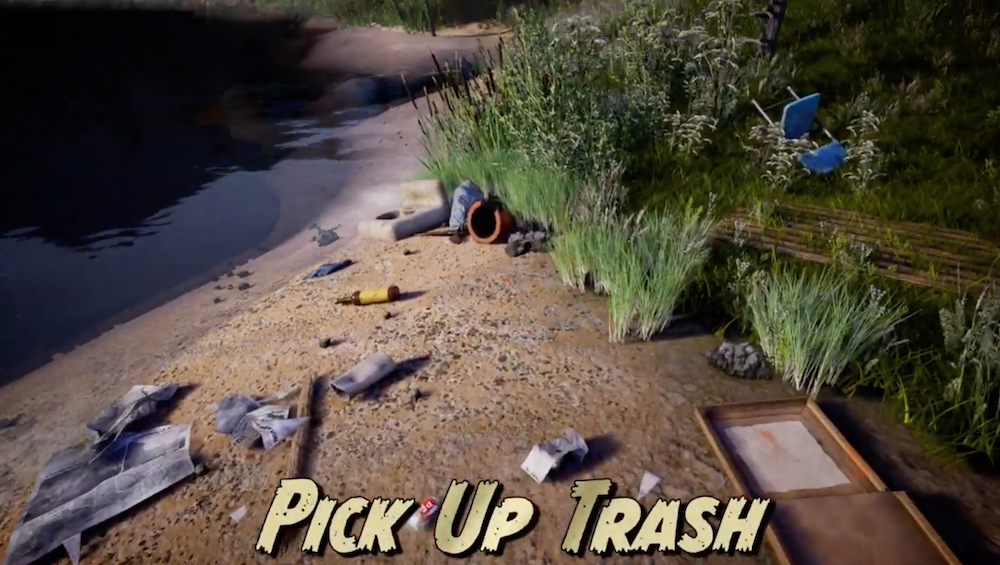 15.12.2019
In 'Save the Forest' wird man zum Hüter seines eigenen Hains und hat neben dem Aufsammeln von Unrat noch mehr Verantwortung. So beseitigt man Tierfallen, repariert Vogelhäuschen, verkauft brauchbaren Schrott auf eBay, löscht Waldbrände und richtet sich nebenbei seine persönliche Einsiedler-Lodge ein.
Wer das hier durchgespielt hat und dann noch einmal auf die Idee kommt ein Papierchen oder gar Schlimmeres irgendwo hinzuwerfen, den möge der Blitz des Teutonen in den Allerwertesten treffen. ??
Forests are flooded with rubbish! Let's have a look at the valley you live in – entirely covered with them… It's a high time you finally hunker down, grab a bin liner and let's your area challenge you – explore it and admire how the view is changing when you take care of it.
Save the Forest - Trailer
(via Fernsehersatz)
*** Belong to the cool Kids! It's Easy: Follow this Blog on Social Media like Twitter, Snapchat or Instagram for more Content of from Zwentner.com & about my Life ***