Spotify wertet alle Streams des neuen Bon Iver Albums 'i,i' aus und visualisiert sie auf dieser herrlichen interaktiven Website im Retro-Look. Ein Sternchen für Kreativität und Nerdtum, darf man auch mal einem Konzern geben oder?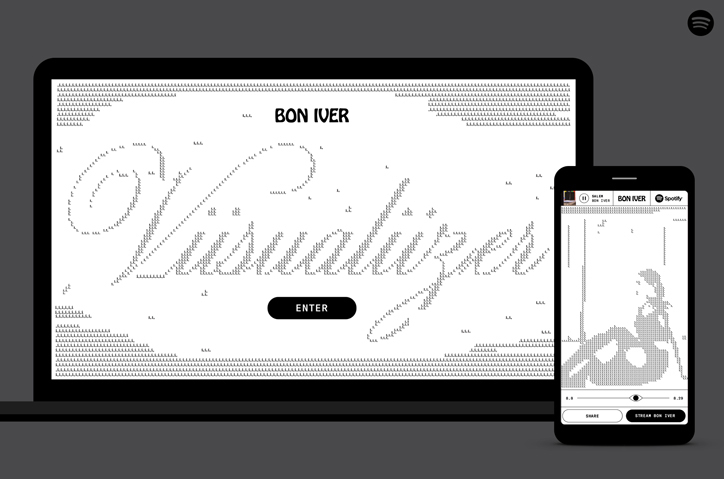 30.08.2019
Habt ihr schon das neue Bon Iver Album gehört? Für viele eine überflüssige Frage! Ich für meinen Teil bin aber definitiv spät dran. Gleich beim ersten Durchhören brauchte ich erstmal wieder Abstand, vielleicht um etwas Anlauf zu holen wer weiss.
Die Platte ist ein "grower" und wie das so manchmal ist bei solchen Alben, muss erst ihr Zeitpunkt kommen. Zum Glück kam er dann dich relativ schnell bei mir. Wie auch immer Spotify huldigt mit dieser Website nicht nur sehr gute Musik, sondern beweist auch, dass sie nicht müde werden ihren Nutzern immer ein bisschen mehr zu bieten als die Konkurrenz.
i,i IS INFINITELY GROWING, THANKS TO EVERYONE WHO LISTENS TO IT.
THIS IS A VISUALIZATION OF HOW THE WORLD IS STREAMING THE ALBUM, WITH EVERY "i" REPRESENTING THE EVER-EXPANDING BON IVER COLLECTIVE.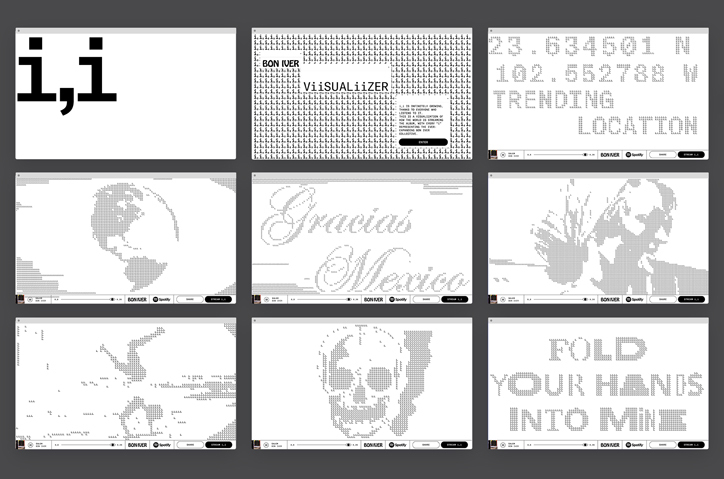 (via itsnicethat)
*** Belong to the cool Kids! It's Easy: Follow this Blog on Social Media like Twitter, Snapchat or Instagram for more Content of from Zwentner.com & about my Life ***