Auf einer Blockchain laufender 'Minecraft Klon' auf Ethereum Basis
Cryptovoxels ist eine Idee von Nolan Consulting Limited aus Neuseeland. Gegen Ether kann man sich eigene Quadranten in kaufen, sie bebauen und sie dann von anderen Besuchern der 3D Welt besichtigen lassen.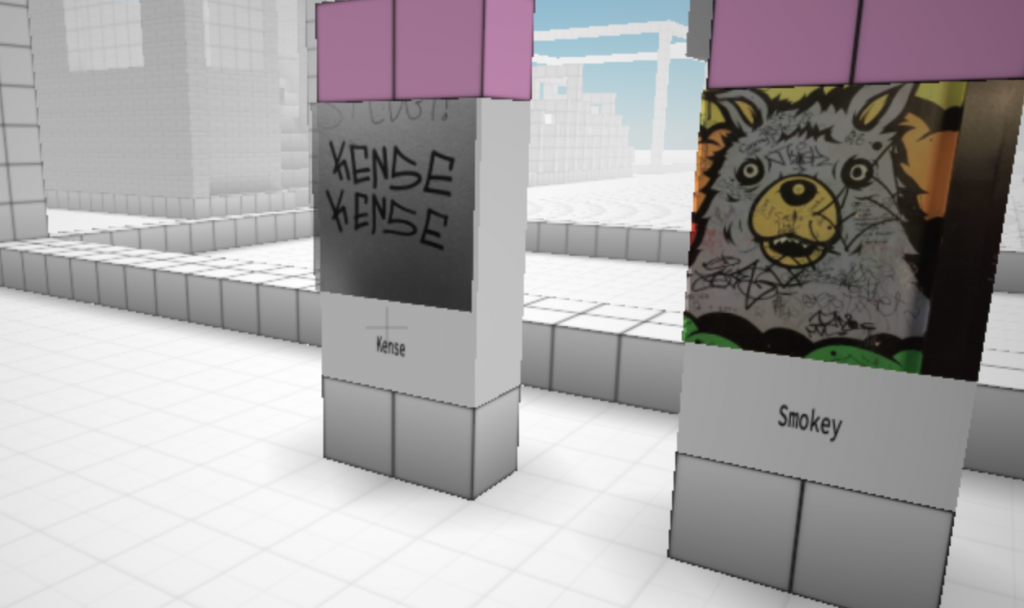 06.03.2019
Man kann einfach über den Browser durch Cryptovoxels laufen oder auch mittels VR-Brille. Mit anderen Besuchern der Blockchain Welt kann man chatten wenn man ihnen begegnet.
Wer selbst zum Landbesitzer werden will braucht wie so häufig bei Ethereum basierten Games, die Meta Mask Wallet. Einen eigenen Quadrant gibt es schon ab. 0,2 Ether. Hier werden die Immobilen gehandelt.
A virtual world on the Ethereum blockchain. Build, develop and sell property on the blocks and streets of cryptovoxels. You own your own land, with your ownership recorded permanently on the blockchain.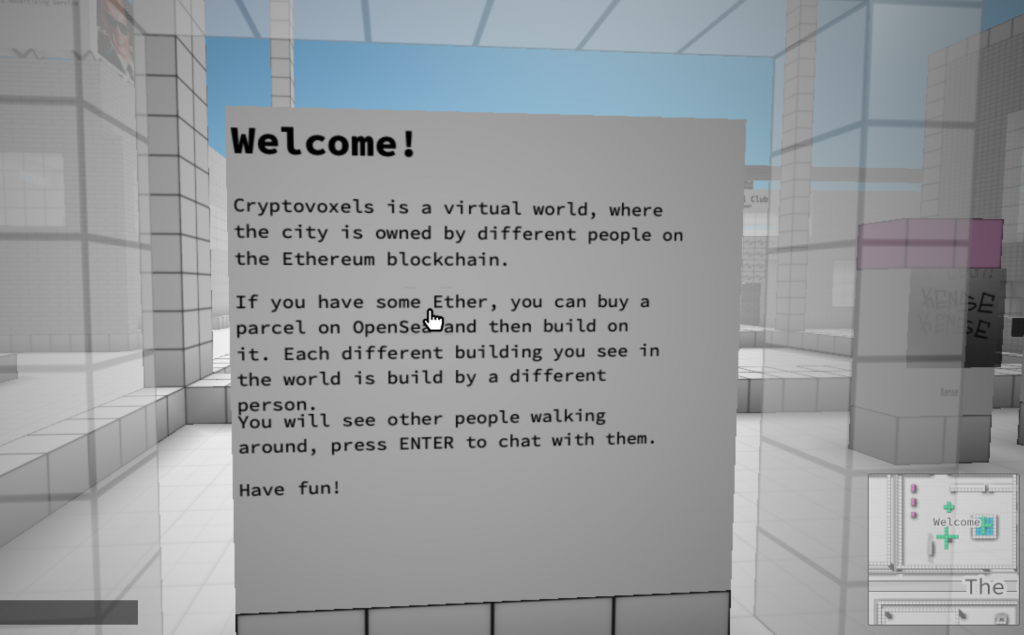 *** Belong to the cool Kids! It's Easy: Follow this Blog on Social Media like Twitter, Snapchat or Instagram for more Content of from Zwentner.com & about my Life ***